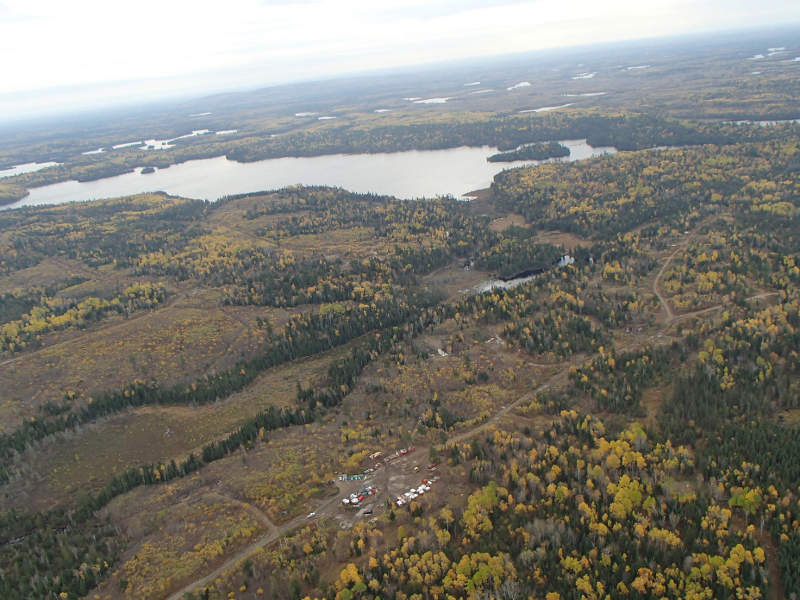 The Borden Gold mine is located 160km west of the Porcupine mine in Chapleau, Ontario. Image courtesy of Goldcorp.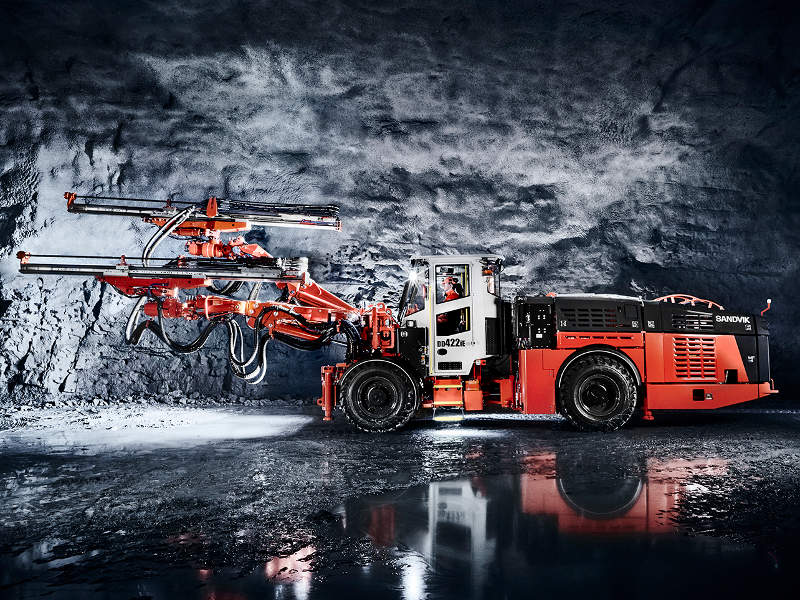 Goldcorp has ordered Sandvik DD422iE™ rock excavation equipment to carry out mining operations. Image courtesy of Goldcorp.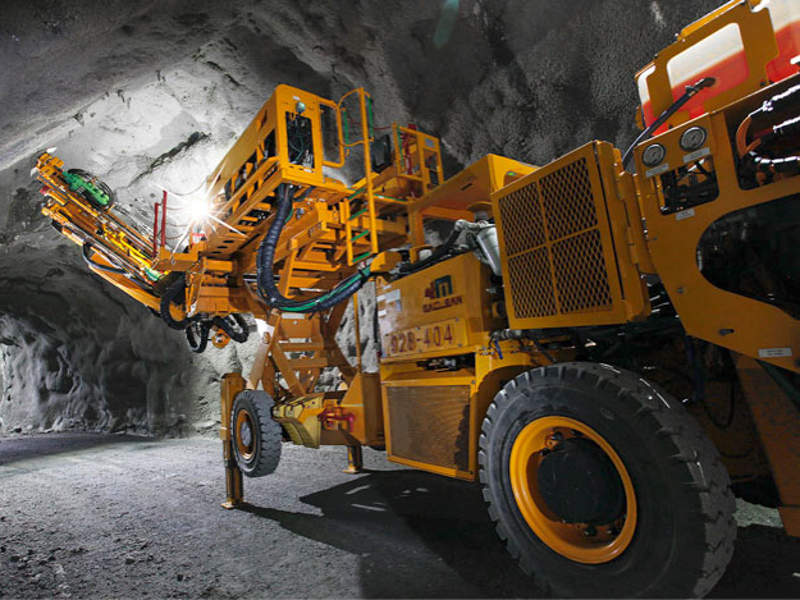 Goldcorp will operate battery-powered mobile underground mining equipment. Image courtesy of MacLean Engineering & Marketing Co. Limited.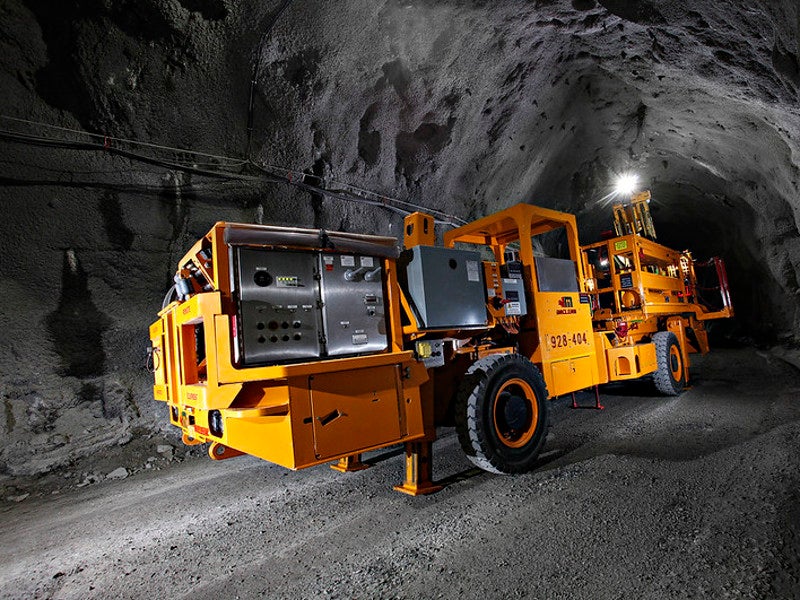 Newmont inaugurated the Borden gold project in September 2019. Photo: Business Wire.
The Borden gold mine (formerly Borden Lake Project) is located in Chapleau, Ontario, Canada. Fully owned and operated by Goldcorp, it is the first underground mine in the country to replace all diesel mobile equipment with battery-electric vehicles (BEVs).
Originally discovered by Probe Mines, the gold mine was acquired by Goldcorp in March 2015. The project is expected to have a mine life of seven to 15 years.
Development of the mine commenced in the fourth quarter of 2018 and was inaugurated in September 2019. Commercial gold production at Borden began in October 2019.
The mine will run all-year-round, with an ore production capacity of 4,000t/d.
Borden gold mine location
The mine is located within a land package comprising 70km of contiguous claims 160km away from the Porcupine mine in Chapleau, Ontario.
The project lies in the Borden Lake area, approximately 9km east-northeast of Chapleau.
Geology and mineralisation
The Borden gold project is part of the Borden Lake greenstone belt in the Superior Province of northern Ontario, which is bounded by linear faults and comprises various lithologies and metamorphic conditions.
The greenstone belt is a 3km-long belt of supracrustal rocks comprising mafic to ultramafic genesis, pillow basalt, felsic metavolcanic rocks, felsic porphyries and tonalities that are overlain by a 30m-thick suite of Timiskaming-aged clastic meta-sediments.
Mineralisation at Borden consists of a shear zone of high-grade metamorphic greenstone package consisting of quartz-vein hosting sulphides.
Surface gold is present over a 150m-long, 45m-wide area hosted within a metamorphosed suite of rocks within the volcano-sedimentary horizon.
Borden gold mine reserves
The proven and probable reserves of the mine are estimated to be 4.17 million tonnes (Mt) containing 6.38g/t of Ag while the measured and indicated gold resources are estimated at 2.61Mt containing 5.81g/t of Ag.
Mining at Borden
Borden is developed as an open-pit and underground operation by expanding the existing underground exploration workings. Ventilation infrastructure and an emergency exit were also developed.
It features automated mining technologies and processes to optimise operations. It uses state-of-the-art health and safety systems to ensure the safety of its workforce and neighbours.
Ore is mined by a fleet of BEVs and brought to the surface on-site handling facilities. The fleet includes the Sandvik DD422iE™ development jumbo drilling rig, Sandvik 14T LHD scoops and Sandvik 40T trucks, apart from boom truck, cassette truck and emulsion loader.
Use of BEVs will enable Goldcorp to reduce 7,000t of greenhouse gas emissions and maintenance costs, as well as save the consumption of two million litres of diesel and one million litres of propane.
Ore processing at Borden
The mined ore is transported by covered highway trucks over existing road networks to the Dome processing facility in Timmins, located 180km to the east.
Ore is currently processed using conventional gold extraction circuit comprising crushing, grinding, gravity concentration, cyanide leaching, carbon-in-pulp recovery, stripping, electrowinning, and refining processes.
The extracted ore from the mine is sent to the company's Porcupine mill near Timmins, Ontario.
Infrastructure at Borden gold project
The mine is accessed through Highway 101, which links the towns of Chapleau and Timmins. A new road was constructed to access additional ventilation infrastructure, while the on-site road network was expanded to accommodate truck traffic.
Other on-site infrastructure includes a mine backfill plant, an electrical workshop, maintenance garage, warehouse, low-grade ore stockpiles, and storage areas.
A new 6km-long 25kV distribution line and a new transformer station near Chapleau were built to connect to the Hydro One transmission through an existing 115kV transmission line.
Contractors involved
Major Drilling Group International was contracted to carry out diamond drilling at the Borden gold project while Dumas is providing the personnel required to operate the electric vehicles at Borden.
MacLean Engineering was contracted by Goldcorp to supply battery-powered underground mining equipment. The latter was supported by Sandvik to convert the existing Borden Lake project equipment into all-electric vehicles.