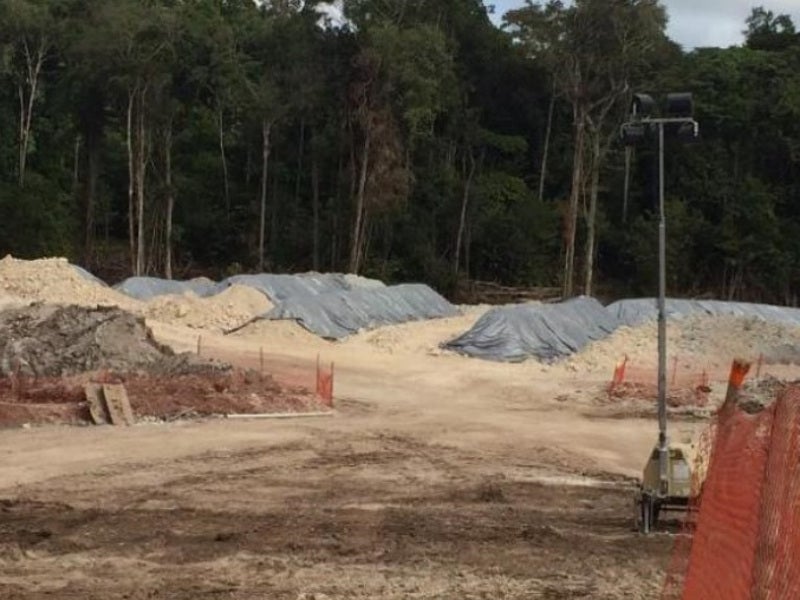 The Bonasika project is located between the Essequibo River and the Demerara River in Guyana. Image courtesy of First Bauxite Corporation.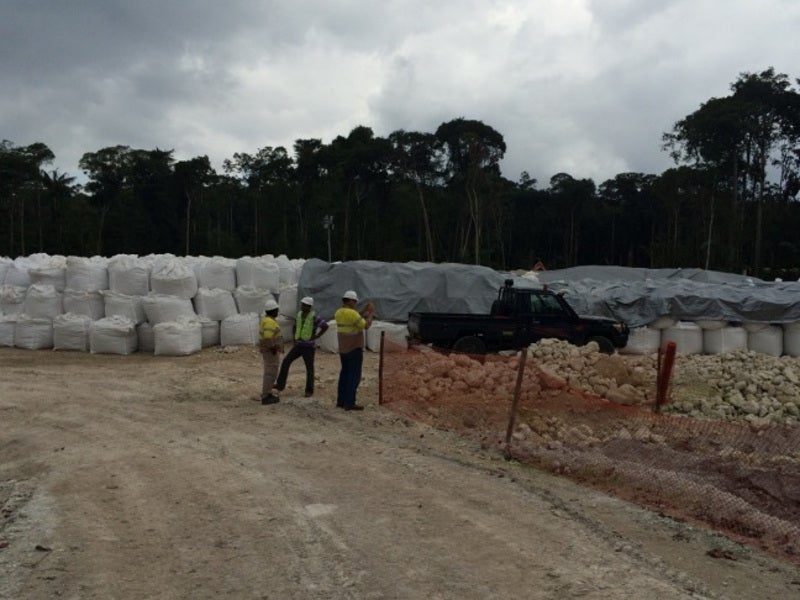 Construction activities at Bonasika were commenced in June 2018. Image courtesy of First Bauxite Corporation.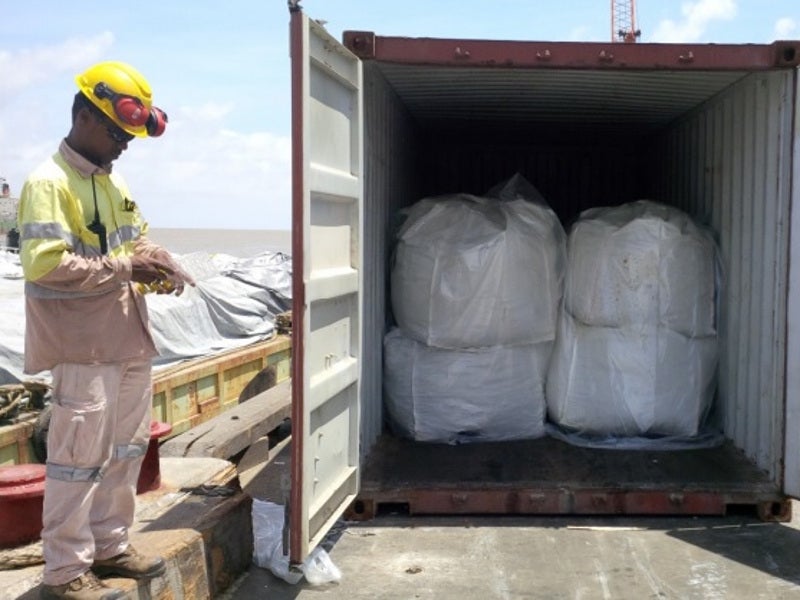 Ore will undergo two-stage crushing at the Sandhills crushing and loading complex. Image courtesy of First Bauxite Corporation.
The Bonasika bauxite project is being developed by Guyana Industrial Minerals (GINMIN) near Georgetown in Guyana. Estimated to have a mine life of 25 years, the project will produce ultra-high strength proppants and sintered bauxite products.
Construction activities at the project were commenced in June 2018, while mining is expected to be commenced in the second half of 2019.
Bonasika bauxite project geology, mineralisation, and reserves
The Bonasika bauxite project comprises five deposits named Bonasika 1, 2, 5, 6, and 7, which are located in the northern part and form a cluster named the Essequibo Group.
The Bonasika project is based on proven and probable reserves of the Bonasika 6 and 7 deposits, which are estimated to be 9.71Mt.
"The Bonasika bauxite project will utilise conventional open-pit mining method to recover ore."
The Bonasika 7 deposit is a flat continuous structure comprising a 4.2m-thick mineralised zone. The Bonasika 6 deposit is also a flat structure and hosts a 4.1m-thick mineralised zone.
Bauxite is present in a sedimentary pile and mainly composed of gibbsite and minor boehmite with kaolinite, anatase, siderite, and pyrite.
Mining and ore processing at Bonasika
The Bonasika bauxite project will utilise conventional open-pit mining method to recover ore. Mining equipment will include 40t haul trucks, dozers and 3.2m³ excavators.
The recovered ore will be hauled to the Sand Hills crushing and loading complex located 21km away from the deposits. The ore will be stockpiled and subject to two-stage crushing followed by drying in direct heat, rotary dryer.
The Sand Hills facility will process 232,000 dried tonnes of raw bauxite a year, which will be stored and shipped to a processing facility in Louisiana, US. A loading and unloading terminal comprising a roll-on/roll-off barge ramp is planned to be developed on a site located at Soesdyke near the Demerara River.
The raw bauxite will be processed into proppants at the Louisiana processing facility. It will undergo calcination, comminution, agglomeration, and sintering before being shipped to customers.
Infrastructure facilities
The Bonasika mine can be accessed through a paved road from Georgetown to the Cheddie Jagan International Airport.
The Sand Hills plant will be powered by two 1.2MW diesel-powered gensets. Water for the Sand Hills facility will be sourced from rainwater captured in a process tank. Additional water requirements will be met by drawing water from the Demerara River and installing a water pump at the wharf.
Other infrastructure at the mine will include a power generation plant, fuel storage area, haul roads, operations camp and other facilities.
The Louisiana plant is located near the Mississippi River and can be accessed through the LA Highway 44 from Laplace. A wharf complex equipped with loading and unloading facilities lies close to the plant. It will be used to unload the raw bauxite delivered by the Sand Hills facility.
Contractors involved
Ausenco Engineering Canada prepared the feasibility study (FS) and the technical report, while Moose Mountain Technical Services prepared site development costs and SRK Consulting developed the financial model as part of the FS.
JDS Mining & Energy was awarded the construction contract for the bauxite mine, while Visiongain carried out market study related to the sale of ceramic proppants.
AECOM was responsible for environmental and other related studies, while OPF Enterprises carried out testing works.