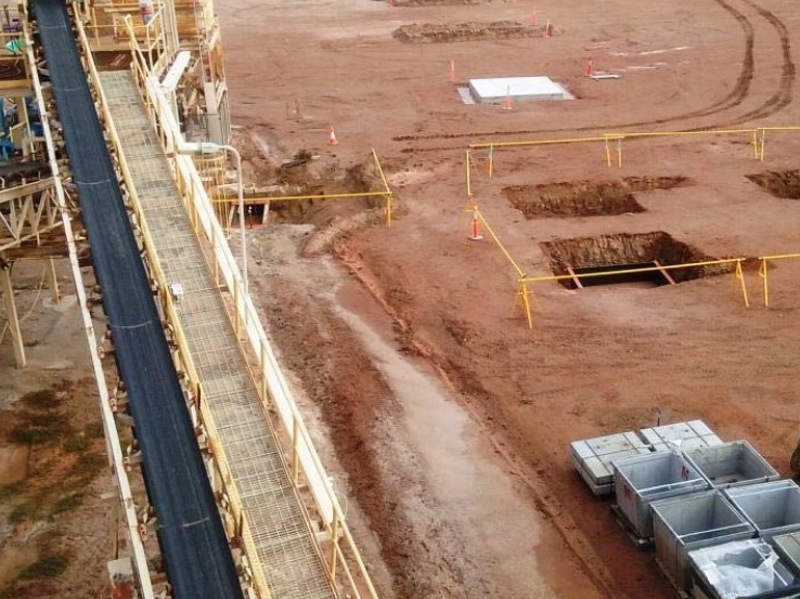 Tawana Resources and Alliance Mineral Assets started lithium mining at Bald Hill mine in August 2017. Image courtesy of Tawana Resources.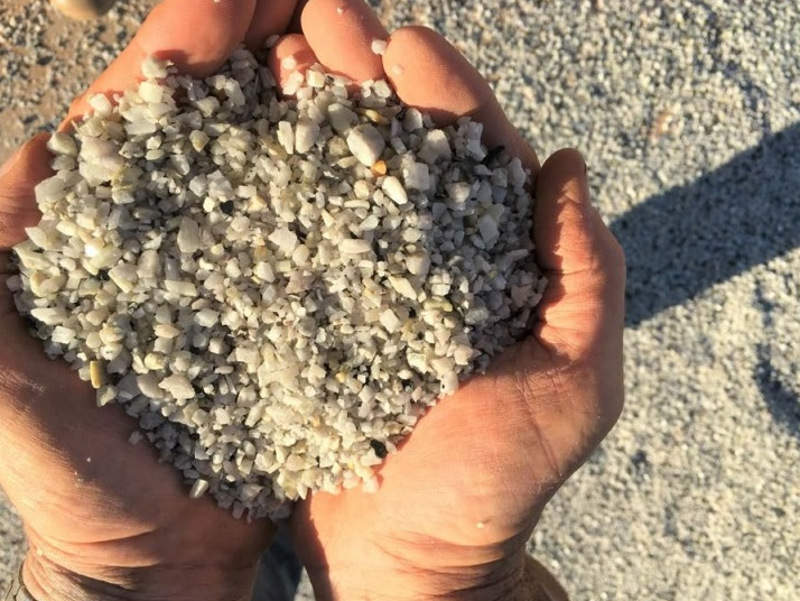 First spodumene concentrate at Bald Hill mine was produced in March 2018. Image courtesy of Tawana Resources.
Commercial lithium production at the Bald Hill lithium mine was achieved in July 2018. Image courtesy of Tawana Resources.
The Bald Hill lithium and tantalum mine is located in the eastern goldfields, Western Australia.
Tawana Resources and Alliance Mineral Assets Limited (AMAL) formed a 50-50 joint venture to develop the project. Tawana Resources acquired a 50% stake in the project from AMAL for A$12.5m ($9.72m) through its wholly owned subsidiary Lithco No.2 (Lithco).
Later, the companies merged and Alliance Mineral Assets became the 100% owner of the mine. Alliance formally changed its name to Alita Resources, in July 2019. 
The pre-feasibility study (PFS) of Bald Hill was completed in July 2017 and construction works commenced in August 2017. Lithium concentrate production from the mine began in March 2018.
Commercial production of lithium started in July 2018 and the first concentrate was hauled in April 2018. The first concentrate shipment was made in May 2018.
The project is expected to produce 155,000t of spodumene and 260,000lb of tantalum pentoxide a year. It has a mining tenure of 774km² and is estimated to have a mine life of nine years. The mine recorded accumulative lithium concentrate production of 13,160t in January 2019.
Bald Hill mine location and geology
The Bald Hill lithium and tantalum mine falls within the Goldfields-Esperance region, approximately 105km south-east of Kalgoorlie.
The project extends over 59,000ha and comprises four mining leases, eight prospecting licences, eight exploration licences, a general-purpose licence, a retention licence, and other miscellaneous licences.
The project area is hosted within an extent of two belts of rare element lithium-caesium-tantalum type (LCT) pegmatites, which comprise quartz-albite- muscovite-spodumene and are classified into five categories, namely tantalum, zoned lithium-tantalum, lithium-tantalum, lithium, and barren.
The mine is underlain by generally north-striking, steeply dipping Archaean meta-sediments (schists and greywackes) and granitoids, wherein the Archaean rocks are intruded by felsic porphyries and pegmatite sheets and veins.
Bald Hill lithium and tantalum mine reserves
The probable ore reserves at Bald Hill mine are estimated at 11.3Mt of lithium ore and 2Mt of tantalum ore. The mine is estimated to contain 114,100t of Li2O and 1.4Mlb of Ta2O5.
Mining at Bald Hill mine
The Bald Hill lithium and tantalum mine is being developed in two phases, with the first phase focused on starting lithium production. Conventional truck/shovel and truck/excavator mining methods are applied at Bald Hill to recover lithium. A 1.2Mtpa front-end spodumene concentrator was constructed as part of the phase one works.
The second phase development, including the advancement of the lithium dense media separation (DMS) circuit, for improving the performance of first phase DMS circuit was completed in December 2019.  It improved the mass yield and plant throughput by coarser size crushing. A third DMS circuit was added to improve flexibility and allow the treatment of feed ranging between 0.5mm to 18mm. Alliance implemented a modified mining schedule for 2019 and 2020 to improve production rates and achieve lower strip ratio and costs.
The existing 320,000tpa tantalum processing facility (TPF) with a screening and crushing circuit, which feeds to a three-stage spiral circuit was refurbished for primary tantalum ore processing in 2019.
Processing of lithium and tantalum ore at Bald Hill
Ore is processed at the 1.2Mtpa lithium DMS circuit besides the existing processing plant at Bald Hill. Run-of-mine ore is crushed to produce P100 size of 10mm and fed to a wet screen of the spodumene concentrate DMS circuit, which removes -1mm material and separates the tantalum minerals through rougher spirals.
The material is then taken to the DMS feed prep screen coarse side, which separates coarse fraction of the feed from fines fraction. The coarse fraction is mixed with Ferrosilicon (FeSi) medium and pumped to the primary coarse DMS cyclone.
The fines fraction undergoes reflux classification process to remove mica, and the resulting product passes through primary and secondary fine DMS cyclones to produce a main spodumene concentrate product.
The processing plant is currently operating at a daily feed rate of up to 230tph as compared to the designed feed rate of 161tph.
Tantalum in -1mm fines from the lithium plant is currently recovered in a separate spiral plant (T2). Gravity pre-concentrates from the refurbished TPF are planned to be combined with the pre-concentrates from T2 and sent to concentrate upgrade shed for further refining.
Tantalum present in the final spodumene concentrate will be removed through a proposed low-cost jigging circuit (T3). The final tantalite concentrate is proposed to be packed in 205L drums and exported through Fremantle.
Off-take agreements
Tawana and AMAL entered a non-binding agreement with the entities of HC Starck Group for the off-take of a minimum of 600,000lb of tantalum concentrate from the project in January 2018.
Alliance Mineral Assets entered into an offtake agreement with Jiangxi Bao Jiang Lithium Industrial Limited (JBJLIL), a joint venture between Burwill Lithium Company and Jiangxi Special Electric Motor, for lithium offtake of 80,000t to 100,000t in 2019 and 100,000t to 140,000t per year between 2020 and 2022, in January 2019.
The Bald Hill concentrate is converted at the Jiangte Special Electric Motor offtake conversion facilities in Yichun, Jiangxi, China. They contain three separate conversion trains with estimated annual capacity of 40,000t of lithium carbonate and hydroxide.
Funding for Bald Hill lithium and tantalum mine
Germany-based Weier Antriebe und Energietechnik (Weier) provided a A$20m ($15.6m) equity investment and an A$5m ($3.9m) loan for the project.
Alita raised a total sum of A$32.5m ($22.5m) under separate subscription agreements with Galaxy Resources and Jiangxi Special Electric Motor's subsidiary Weir Antriebe in May 2019. The proceeds will be used for the upgrade of the processing facilities and future exploration at the mine.
Infrastructure facilities at Bald Hill mine
Access to the Bald Hill mine is through the Coolgardie-Esperance Highway, followed by Binneringie Road, and then through a 65km unsealed shire road.
Power supply for the mine is provided by the on-site diesel generators, hired on a rental basis.
Process water is collected from the available water resources within the mine area.
Personnel are accommodated at the leased 150-person Lanfranchi camp, in addition to the 40-room existing camp.
Contractors involved
Tawana and AMAL have engaged Qube Bulk for providing logistics services for transporting the concentrate.
In August 2017, Primero Group was awarded an A$30m ($23.5m) engineering, procurement and construction contract to build the DMS circuit of the Bald Hill mine.
SMS Innovative Mining Solutions was awarded the mining contract while Cape Crushing and Earthmoving Contractors conducted crushing activities at Bald Hill. JSW Australia was subcontracted to perform grade control drilling and blasting works.
CSA Global was engaged for updating the mineral resource estimates for the Bald Hill project.