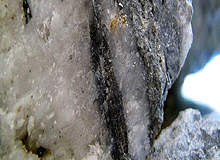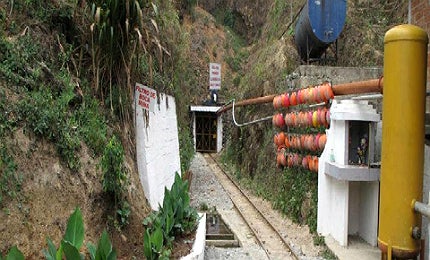 The proposed Azuay gold project is located in the Azuay region of south-west Ecuador. The project is owned 65% by PanTerra Gold, which was earlier known as EnviroGold.
The property under the scope of project includes two adjacent underground mines, named Pinglio and Papercorp, which occupy 700ha and have been mined on a small scale for more than a decade.
The $92m project will involve expanding these two mines to produce 100,000oz of gold a year for ten to 12 years. The development will be carried over two phases with production expected to start in 2014.
As of December 2012, the project is in the advanced feasibility study phase. The final decision for developing the project is expected to be taken by mid-2013.
Gold reserves, deposit geology and mineralisation
The two deposits are estimated to host a combined resource of approximately 4Mt at grades of 10g/t to 12g/t of gold.
"The $92m project will involve expanding these two mines to produce 100,000oz of gold a year for ten to 12 years."
The deposit lies within the centre of a highly mineralised gold belt. Papercorp and Pinglio deposits host a network of veins. Within the Papercorp deposit, the veins are segmented into two groups, lower Papercorp and upper Papercorp, which are distanced 400m laterally west and 150m in elevation. Veins are either flat-lying, with a less than 20° dip, or moderately dipping between 20° and 65°.
Five tunnels – Cascada, Reina Rosario, Reina Cisne, Nueva Union and Fortuna – access the veins in the lower Papercorp zone. Access to the upper Papercorp veins is provided via three tunnels, namely 12 de Abril, Condor Oro and Bellavista.
The lower Papercorp contains mostly flat-lying veins (-25°). Few steep veins with a dip of -49° to -58° are hosted much closer to the surface.
At the Pinglio deposit, mineralisation is grouped into two zones, namely Ponderosa and Perez / S&S. The mineralisation is similar in style to that at Papercorp and includes narrow sheeted veins within flat-lying faults or gouge zones. A diatreme breccia litho that hosts most of the Pinglio veins differentiates the two deposits.
The Perez / S&S zone hosts the Perez 2 structure, a flat-lying, prominent structure with moderate grades and average width of 1.01m. The other two structures, namely Perez 1 and S&S, are not very extensive and are believed to be splays or extensions of the Perez 2 structure.
The Ponderosa zone hosts the bulk of the mineralisation at Pinglio. It includes five different veins that are related as splays or appear as stacked sequences. Named San Antonio, El Dorado 1 and 2, La Ponderosa 1 and 2 and La Palmas, the veins range in width between 0.62m and 0.93m and have spectacular grades varying between 8.88g/t and 39.4g/t.
Azuay gold project development
Phase one of the mine development will involve construction of a relatively low cost gravity plant. The $35m plant will extract free milling gold from a 260,000t/year underground mining operation. Phase one will also include construction and annual production of up to 50,000oz.
During phase two, Albion and CIL circuits will be installed in 2014 and 2015. The circuits will cost $50m and will recover gold from refractory ore. The mining rate will be increased to 300,000t/year and gold production will reach 100,000oz/year during phase two.
Processing gold from the mine
Approximately 60% of gold will be recovered through crushing and gravity separation. The remaining will be returned to carbon in leach circuit to produce the gold doré bars.
Multiple underground mines will feed a centralised crushing and milling plant. The milled ore will be delivered via a 10km slurry pipeline to the gravity and CIL circuits.
Drilling at PanTerra Gold's Ecuadorian project
Historical drilling at Azuay was conducted between 1989 and 1993 by Placer Dome. It involved approximately 9,000m of RC drilling and extensive chip sampling and mapping of surface mineralisation.
"Approximately 60% of gold will be recovered through crushing and gravity separation."
To confirm the proposed mining target for the Papercorp and Pinglio mines, EnviroGold commenced an underground drilling programme in February 2011. The drilling programme was scheduled to be carried out in two phases. During phase one, the deposits were to be drilled out at 100m centres. If the results were positive, the deposits would be drilled to 50m centres in phase two. To test all the vein structures, a series of 100m to 300m holes were to be completed across both the deposits.
Surface drilling to define the deeper underground targets was scheduled to begin upon the receipt of environmental approvals. Most of the veins of upper Papercorp and all veins of the Pinglio deposit were be surface-drilled. The total cost of the exploration was estimated at $4.5m.
Two bazooka-style diamond drills were to be used to drill core holes of small diameter within limited space. By January 2011, the rigs and related equipment had arrived at the site. An exploration camp was constructed at the Papercorp mine site to house the drilling crews, field helpers, geologists and office facilities for the management of the resource definition drilling.
Financing the gold mine development
A scoping study of the project has suggested a development cost of $87m for the project. If the project is implemented, it will be funded using $37m of cash generated by the Las Lagunas project in the Dominican Republic and $50m of loan.
---
Related content
---
The Aldiss-Randalls gold mine is located in Western Australia, approximately 50km-100km east of Kalgoorlie.
Savkino Gold Mine is located 400km east of Chita in the Zabaikalsky Province of South Siberia. The mine is owned and operated by UK-based company White Tiger Gold.
---