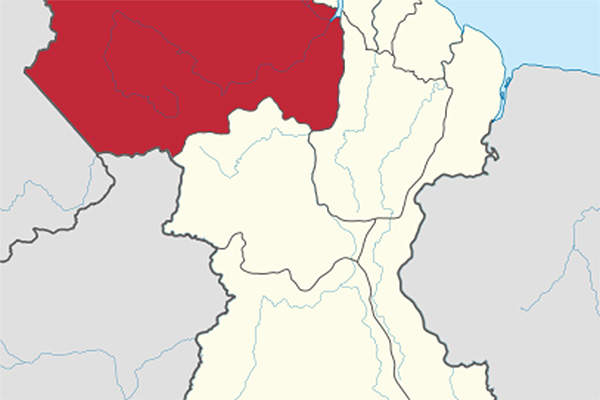 The Aurora gold project is located in the Cuyuni-Mazaruni region of Guyana, South America. Image courtesy of TUBS.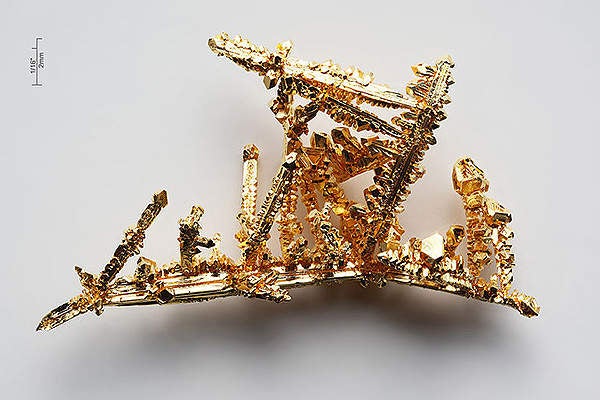 The Aurora project is estimated to produce approximately 3.3Moz of gold during its 17-year life. Image courtesy of Alchemist-hp.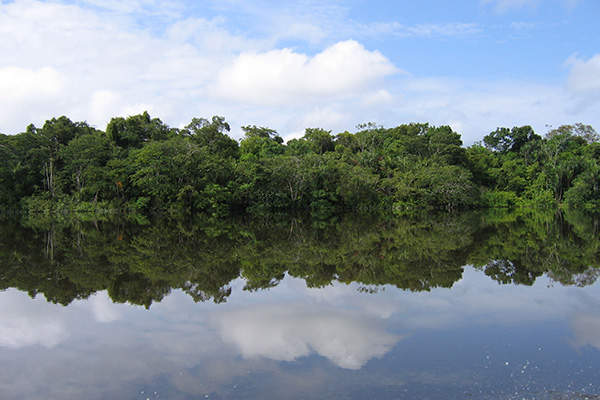 The project's main access links the site to the Buckhall port facility on the Essequibo River. Image courtesy of Nicholas Laughlin.
The Aurora gold project was developed by Guyana Goldfields (GGL) is located in Cuyuni-Mazaruni, Guyana, South America. It is an open-pit and underground mining operation spread across an area of 12km². Open-pit operations are initially targeted at extracting the near-surface saprolite and hard rock ore.
GGL was awarded the mining lease from the Guyanan Government in November 2011. The feasibility study for the project was completed in January 2013 and first gold was poured in August 2015, while commercial production was achieved in January 2016.The processing plant was commissioned in October 2015. The first gold sale also took place in the same month.
Aurora's total gold production is estimated to be 3.3 million ounces (Moz) over its 17-year mine life. Production is anticipated to be 231,000oz in the first ten years, with a peak production rate of 349,000oz in 2020.
Guyana Goldfields is anticipated to produce between 160,000oz and 180,000oz of gold in 2017.
Financing for the Aurora Gold project
The initial development cost of the Aurora gold project is estimated to be $249m. International Finance Corporate (IFC), a member of World Bank Group, Export Development Canada, ING Capital, Caterpillar Financial Services Corporation, and the Bank of Nova Scotia provided a $185m debt facility for the project. The transaction was completed in September 2014.
The debt was provided in two tranches of $160m and $25m respectively to be repaid over eight years. Endeavour Financial (Cayman) was the financial adviser for the transaction for Guyana Goldfields.
Aurora gold mine geology and mineralisation
The Aurora gold deposit is situated on the eastern side of the Aurora zoned intrusion in the Cuyuni greenstone belt of the Guiana Shield in the Amazon Craton. The Cuyuni belt consists of basalts, rhyolites, shales and graywackes.
The deposit is classified in to four gold mineralisation zones, namely Rory's Knoll, Aleck Hill, Walcott Hill and Mad Kiss. High-grade mineralisation is found in mesothermal quartz veins, while the majority of mineralisation is found in quartz-ankerite veins that consist of minor pyrite and associated hydrothermal alteration. Quartz-carbonate veins ranging from weak to moderate stockwork and distinct tabular zones were also identified.
Gold in the central Aurora area mostly occurs in surface trenches, adits, crosscuts and diamond drill holes. A large volume of lower-grade material is found within Tonalite rocks in Rory's Knoll area.
Guyana Goldfields drilled 1,100 holes to a total depth of 366,851m by April 2012.
Aurora project gold reserves
"The contained gold reserves at the mine are estimated to be 3.53Moz."
Aurora gold mine is estimated to contain proven reserves of 5.2 million tonnes (Mt) graded at 2.9g/t of gold, and probable reserves of 31.58Mt graded at 3.01g/t of gold. The combined proven and probable contained gold reserves at the mine were estimated to be 3.53Moz, as of December 2016.
Gold mining at the open pit deposit
Mining at the Aurora gold project began with Rory's Knoll open pit deposit, which is being mined to a depth of 160m at a rate of 5,000t a day, to be followed by the remaining deposits. Open benching and sub-level retreat mining methods are being applied at Rory's Knoll, reaching a depth of approximately 1,000m underground.
The ore is crushed and grounded before shifting to surface via a decline access ramp with truck haulage.
Underground mining of the Rory's Knoll zone, along with the satellite pits, is expected to commence in early 2018, and continue for a further eight years after the exhaustion of the satellite pits.
Aurora's processing plant facility
The processing plant or milling facility is designed in two phases. The first phase included the construction of a 5.5MW semi-autogenous mill (SAG) with a processing capacity of 1.75Mt a year (5,600t a day) at a cost of $6.3m. The mill commissioning started in May 2015 and was completed in October. Its throughput will be further expanded to 2.4Mt a year (10,000t a day) and a ball mill will be set up in the second phase.
"Saphrolite and fresh rock ore are processed simultaneously, with targeted gold recovery rates of 97% and 94.4%, respectively."
The ore undergoes three stages of crushing and ball-milling before being treated in a hybrid carbon-in-leach circuit, followed by carbon leaching and electro winning. Gold doré bars are produced onsite and stored in a secure vault.
The cyanide reagent in the tailings at the processing plant is treated using an air/sulphur dioxide detoxification process, and the detoxified tailings are transported to the tailings management area.
Mine construction and infrastructure
Aurora gold project's major activities included the construction of a tailings management area with a capacity of 30t, located about 1km from the process facility, a power plant, administration buildings and warehouses, onsite service and heavy equipment haulage roads, and installation of communication systems.
The mine's water management system comprises two new river dikes covering a total length of 1.5km and designed to withstand a one in 10,000 year flood event, in addition to drainage channels and two diversion dams.
The main access road links the mine with GGF's port facility at Buckhall on the Essequibo River. An accommodation camp for 600 members is provided.
Contractors involved with the Aurora gold project
The engineering, procurement and construction contract was awarded in December 2013 to GSJV, a joint venture firm of Sedgman and Graña y Montero. The $137m contract covered the processing and diesel power plants.
Tetra Tech was engaged in March 2013 to conduct detailed engineering and design of early works for Aurora gold mine. It also prepared the feasibility study report in association with SRK Consulting, Itasca and Environ Bluhm Burton Engineering.
CITIC HIC supplied the SAG mill for the Aurora gold project.