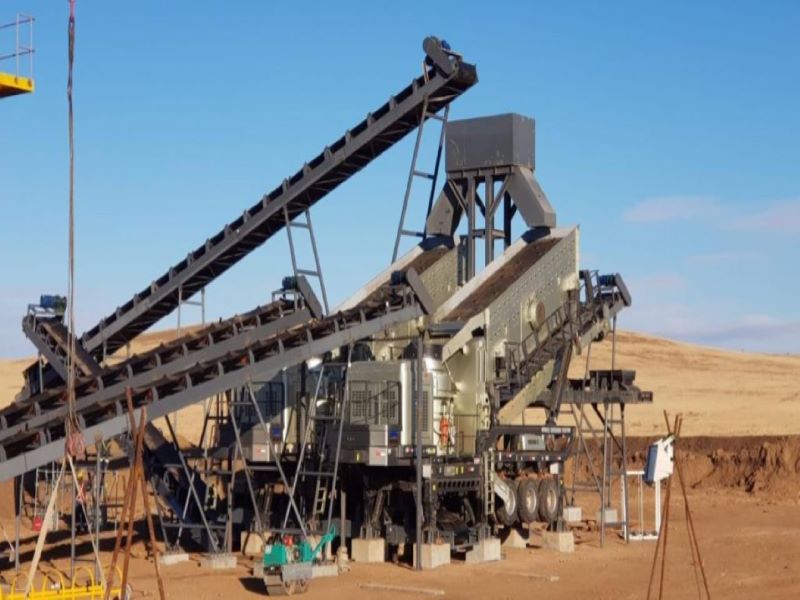 The Altan Tsagaan Ovoo (ATO) gold and silver project began commercial operations in April 2020. Credit: Steppe Gold Limited.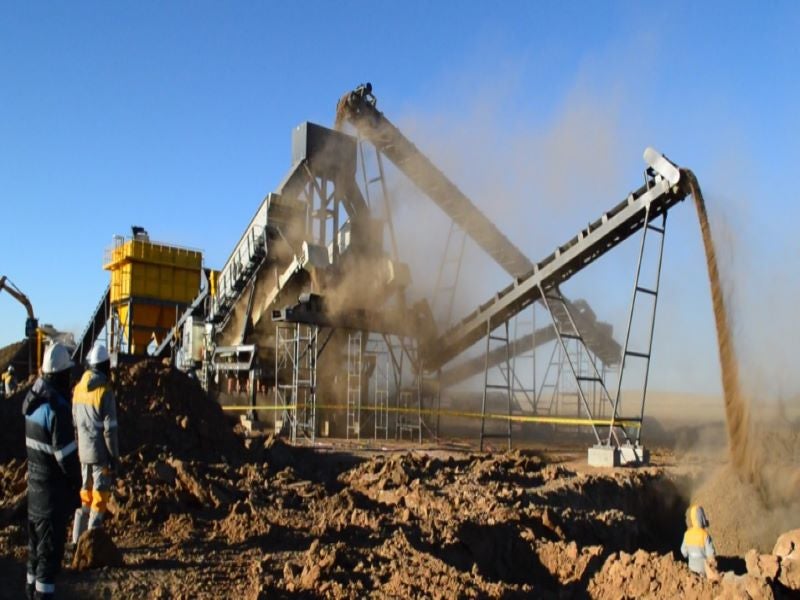 Phase two of the ATO mine is expected to begin operations in 2023. Credit: Steppe Gold Limited.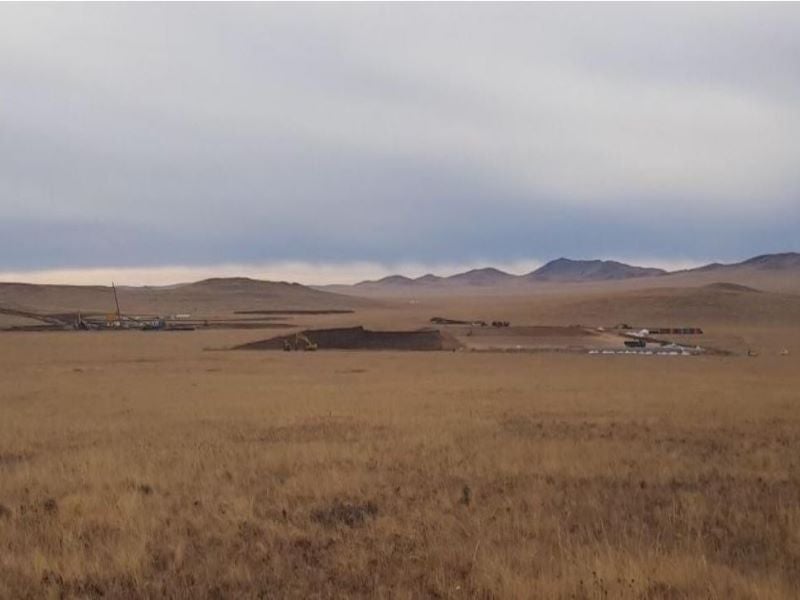 The project is being operated as an open-pit mine with potential for underground mining from future explorations. Credit: Steppe Gold Limited.
The Altan Tsagaan Ovoo (ATO) gold and silver project is located in the province of Dornod, Mongolia. It is owned by Steppe Gold, a precious metals exploration company.
The project is being developed in two phases, with the first phase having achieved commercial production in April 2020. A feasibility study for phase two was completed in October 2021 and involves the development of the ATO and Mungu deposits.
The feasibility study increased the phase two life of mine (LoM) from 10.5 to 12 years. In February 2023, Steppe Gold announced the updated LoM for the mine to 14 years based on fresh rock expansion.
Phase two expansion is expected to begin production of the first concentrates in Q1 2025 and will require an initial capital expenditure of $128.5m.
Altan Tsagaan Ovoo gold and silver project location
The ATO property is located within the Tsagaan Ovoo soum territory in Dornod, Eastern Mongolia. It lies approximately 660km east of the capital city of Ulaanbaatar and 38km west of Tsagaan Ovoo soum. The project is situated in the mining licence MV-017111, which covers an area of 5,492.63ha.
Geology and mineralisation
The property lies within the Mongol-Okhotsk tectonic collage of the Devonian to Late Jurassic age. The tectonic collage is emplaced along the North Asian Craton (NAC).
The local geology features metamorphosed Devonian-age sedimentary rocks overlain by a sequence of Permian-era volcanic and sedimentary rocks. The sequence also includes remnant scraps of Jurassic age volcanoclastic units, intruded by Jurassic plutons.
The mineralisation at the mine can be characterised as an intermediate sulphidation system that is confined to pipe bodies dominated by free gold, base metal and Ag sulphides. It also includes a magnesium chlorite and silica dominant system.
Reserves
The proven and probable mineral reserves for the ATO gold deposit amount to 29.1 million tonnes (Mt) of ore grading at 1.13g/t gold and 12.43g/t silver, containing 1.1 million ounces (Moz) of gold and 11.7Moz of silver as of August 2022.
Mining at ATO gold and silver project
The ATO mine is operated as a conventional open-pit mine with drilling, blasting, and truck and shovel operations. The mining fleet includes rigid-body mining trucks, hydraulic excavators, and wheel loaders.
The project has two mining areas, namely the ATO and Mungu deposits. The Mungu pit will be explored and mined under phase two. Open at depth, the pit can be mined economically using open-pit methods only for a small portion.
The feasibility study suggests the implementation of underground operations to extract ore from the remaining areas of the Mungu pit, upon exhausting the open-pit reserves.
The transition ore and fresh ore will be delivered by truck to either a stockpile or the mill, while the oxide ore will be transported by truck from the pit to the leach pad.
Processing in phase one of the ATO mine
The ATO processing facility in phase one has a capacity of leaching 1.2 million tonnes per annum (Mtpa) of oxide ore at an average grade of 1.13g/t gold at a recovery rate of 70% and an average grade of 9.25g/t silver at 40% recovery.
The run-of-mine (ROM) ore undergoes three-stage crushing in a primary jaw crusher, a secondary cone crusher, and an optional tertiary cone crusher operating in a closed circuit with a final product screen.
The crushed ore is transferred to the heap leach facility to produce a pregnant leach solution (PLS), which is introduced into the carbon adsorption circuit. The loaded carbon from the adsorption circuit is acid washed to remove calcium, sodium salts, magnesium, silica, and fine iron particles. A modified ZADRA elution process is used to remove the adsorbed gold from the loaded carbon.
The pregnant solution flows through one of two electrowinning cells with gold-plated knitted-mesh steel wool cathodes. The loaded cathodes are power washed to remove the gold-bearing, which is filtered to eliminate excess moisture and retorted to remove any mercury. Fluxes are introduced and mixed with the retort residue at this stage. The residue is then smelted in an induction furnace to produce gold doré.
Phase two processing details
Phase two is intended to increase gold production while also producing saleable zinc, lead and pyrite concentrates.
A crushing circuit with a capacity of 2.2Mtpa will be installed. The ROM ore will undergo three-stage crushing to reduce the material from an F100 of 800mm to a P80 of 10mm.
The grinding circuit will include a primary ball mill arranged in a closed circuit with a classification screen in the first stage. The second stage of the grinding circuit will include a secondary ball mill in a closed circuit with hydro cyclones.
The flotation process will involve separate circuits for lead, zinc and pyrite concentrates. The concentrate products from each of the circuits will undergo compressed air filtration to produce a dewatered dry filter cake, which will be stockpiled.
Infrastructure
The ATO gold and silver property can be accessed from Ulaanbaatar, Mongolia, by highway to Choibalsan, the centre of the Dornod Province, and then by an improved unpaved road to Tsagaan Ovoo soum.
The mine campsite can house 300 staff members and features a 250-person kitchen, laundry facility, heating plant, and septic system. Restrooms, a cold storage facility and a staff room are also allotted within the building space. Phase two will not require any modifications or extensions to the camp.
Water requirements for the mine are met through local water supply sources. Five water circuits for raw water, potable water, fire water, gland water and process water have been developed to meet the demands of the phase two process plant.
The 2.4MW power supply required for the mining and processing operations is supplied using CAT 3512B diesel power generators having a maximum power generation capacity of 3.6MW. A hybrid solution diesel-renewable power plant is also proposed to be constructed.
Financing for ATO mine
Steppe Gold secured a loan worth $59.7m through the Gold-2 National Program of the Government of Mongolia in November 2021. The loan was facilitated through the Central Bank of Mongolia.
An agreement was also made for a $5m working capital loan from the Trade and Development Bank of Mongolia (TDBM).
Both loans will be used to accelerate the phase two construction works.
Contractors involved
Steppe Gold contracted Xenith Consulting, a consulting firm based in Australia, and GeoRes, a geological resource modelling and estimation services provider, to prepare the technical report for the ATO gold project that was completed in November 2022.
The October 2021 feasibility study was led by DRA Global (DRA), an engineering, project delivery and operations management group headquartered in Australia. DRA was responsible for the studies related to mine planning, mineral reserve estimate, metallurgy as well as capital and operating cost estimation.
GeoRes was responsible for the mineral resource estimation while global consulting company Knight Piésold provided the design of tailings facilities. The hydrogeology, water quality and environmental resource management studies were performed by Ulzii Environmental (Mongolia).
Steppe Gold engaged Mongolian professional services and equipment supplier Euro Khan to conduct a technical study for the potential development of a hybrid renewable energy system (RES) for the mine. Barloworld Mongolia is a supplier of heavy equipment (CAT) parts and power systems.
Chinese chemical company Hebei Chengxin provides cyanide for the project while Dow Chemical Mongolia supplies other reagents.
Polaris, an engineering consulting and mining consulting firm, was contracted to perform mine surveying and processing, and surveying measurement and control operations at the mine.