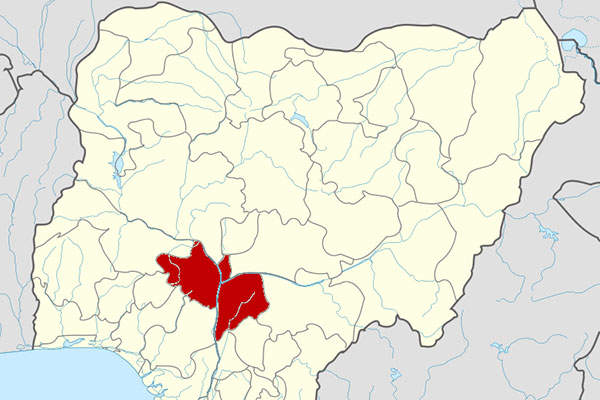 Agbaja iron ore deposit is located in the Kogi State of Nigeria in West Africa. Image courtesy of Himalayan Explorer.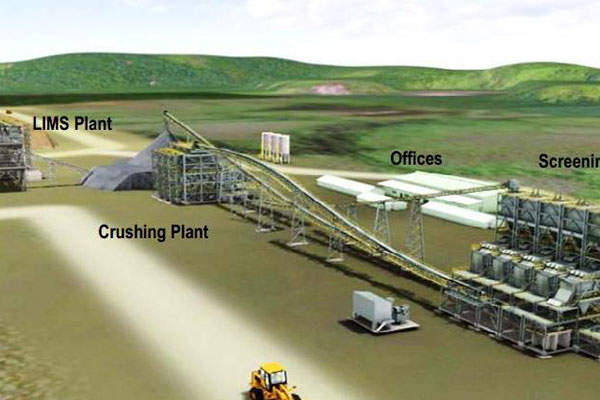 The project is estimated to produce 5Mt of upgraded iron ore concentrate a year.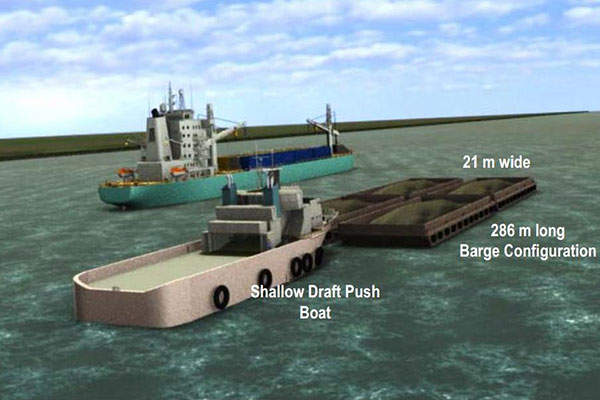 The iron ore concentrate produced will be barged and shipped from Banda via the Niger River to the Gulf of Guinea.
The Agbaja mine is a shallow, flat-lying channel iron ore deposit located in Kogi State, Nigeria. Kogi Iron, an Australian company, is developing the project through its Nigerian subsidiary KCM Mining.
The project includes the development of an iron ore mining and processing operation capable of producing five million tonnes (Mt) of upgraded iron ore concentrate per annum. The mine life is estimated to be 21 years.
The environmental and social impact assessment for the project was completed in January 2014. The production of iron ore concentrate is anticipated to start by the end of 2016 or early 2017.
Agbaja mine location and details
The iron ore mine is located on the Agbaja plateau, approximately 15km northwest of Lokoja city in Kogi State, and approximately 165km southwest of Abuja, the capital city of Nigeria. The plateau comprises a shallow, flat-lying channel iron deposit (CID) that is divided into two mining areas (Stage 1 and Stage 2).
Stage 1 mining area spans approximately 7.2km² and is located on the west side of the proposed plant site. It is estimated to contain approximately 158Mt of mineral resources and provide plant feed for 15 years initially. The processing plant is designed to operate at a rate of 5Mtpa.
The 2.2km² Stage 2 mining area is located on the eastern side of the plant. It is expected to contain approximately 66Mt of resources and provide plant feed for six years.
"It is expected to contain approximately 66Mt of resources and provide plant feed for six years."
Geology and reserves
The channel iron deposit of the Agbaja mine is located within the sub-horizontal to very shallow east-dipping Late Cretaceous Agbaja Formation, which is made up of an upper unit hosting ferruginous sandstone and oolite/pisolite material (Laterite unit).
The mine is estimated to contain JORC-compliant probable ore reserves of 205Mt grading 45.7% iron (Fe).
Mining, processing, and transportation of iron ore from Agbaja project
Conventional truck/excavator open pit method of mining will be applied at the Agbaja deposit. The ore will be ground and passed through a three-stage crushing circuit comprising two double-deck banana scaling screens, one primary crusher, a secondary cone crusher, and two tertiary crushers.
The milling circuit will comprise a ball mill with a diameter of 6.7m and operating in a closed circuit. The mill will have a capacity to process at a nominal rate of 3,900 tonnes per hour (tph) of solids. The resultant discharge slurry will be fed to the Rougher Magnetic Separators (RMS) circuit.
Each RMS unit will consist of a single drum, low-intensity magnetic separator (LIMS). The resulting concentrate is expected to recover 67% of the feed to the circuit while producing concentrate slurry at 60% solids density.
The concentrate slurry will then be fed to a cleaner magnetic separation circuit (CMS) where it will be upgraded to a final Fe grade of 56%. The non-magnetic material will be transported to a tailings facility. A microbial treatment process is applied to the concentrate to reduce the phosphorous content to 0.25% in open swimming pool style vats.
The concentrate slurry will then be thickened and transferred to a barge loading facility on the Niger River at Banda through a 22km-long slurry pipeline. It will be vacuum-filtered and washed with water at the barge loading facility before being loaded onto river barges for transportation to a transfer station at Escravos.
The concentrate will be transferred to a floating transhipment storage facility in the Gulf of Guinea before being delivered to clients.
Infrastructure facilities at the Agbaja mine
Power to the mining site will be provided by a natural gas-fired power station, which would use the services of an unutilised natural gas pipeline running through the prolific oil and gas province in the Niger Delta. Diesel generators will supply the required power for the Banda barging facility and the Escravos transfer station.
Other major infrastructure facilities will include general administration and services infrastructure, general mining facilities, a natural gas-fired power station, a river barging facility, a barge transfer station and a floating transhipment storage facility.
Contractors involved with the Agbaja iron ore project
Tenova Mining and Minerals, a company based in Australia, was awarded a contract by Kogi Iron to conduct scoping study for the project.
Trical Mining and Metallurgical Services, along with Tenova, conducted metallurgical test work programmes while Greenwater Environmental Services was responsible for the environmental and social impact assessment of the project.