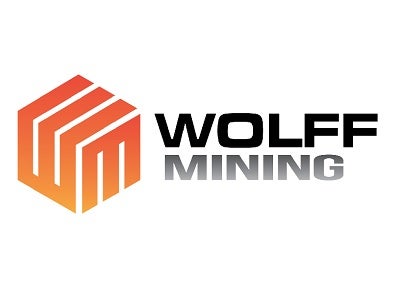 Wolff Mining, part of the National Group provides automated and innovative solutions to the mining industry such as large scale satellite bulk dozer push, semi-autonomous blast hole drilling, contract mining services, excavator rental and pre-strip fleets, civil earthworks, site clearing and rehabilitation works.
Wolff Mining is the first in the world to optimise semi-autonomous tractor system (SATS) technology into a mining production environment. We have been recognised for our achievements in the mining automation and technology space by winning multiple awards, including Contract Miner of the Year at the 2018 Australian Mining Prospect Awards.

Wolff Mining offers a wide variety of heavy mining equipment that includes 80-800 tonne Excavators, CAT D11T Bulldozers, drills and a range of ancillary equipment. We provide semi-autonomous CAT MD6420B Blast Hole Drilling Rigs and facilitate drilling services, with a focus on extending our range of automated features.
Wolff Mining has continued to lead the industry in large-scale satellite bulk dozer push operations and continues to further refine and develop technology and methodology, further improving efficiency. We can offer increased equipment utilisation and enhanced productivity due to one operator having the ability to control up to four dozers at a time.
Wolff Mining has an excellent safety record, with autonomous equipment providing the ability to protect operators from mine site dangers and environmental hazards. Our first in the world technology can eliminate prolonged exposure to noise, dust and vibration.
Our capacity to ramp up and down production according to market fluctuations and other factors has proven invaluable when meeting client specific requirements. As such, Wolff Mining has been awarded numerous long-term contracts throughout Queensland and Northern NSW.
As part of the National Group, Wolff Mining is currently expanding throughout Australia and Internationally.
For more information contact Leon Williamson, Wolff Mining General Manager on +61 (0) 407 870 383 or Leon.Williamson@wolffgroup.com.au.