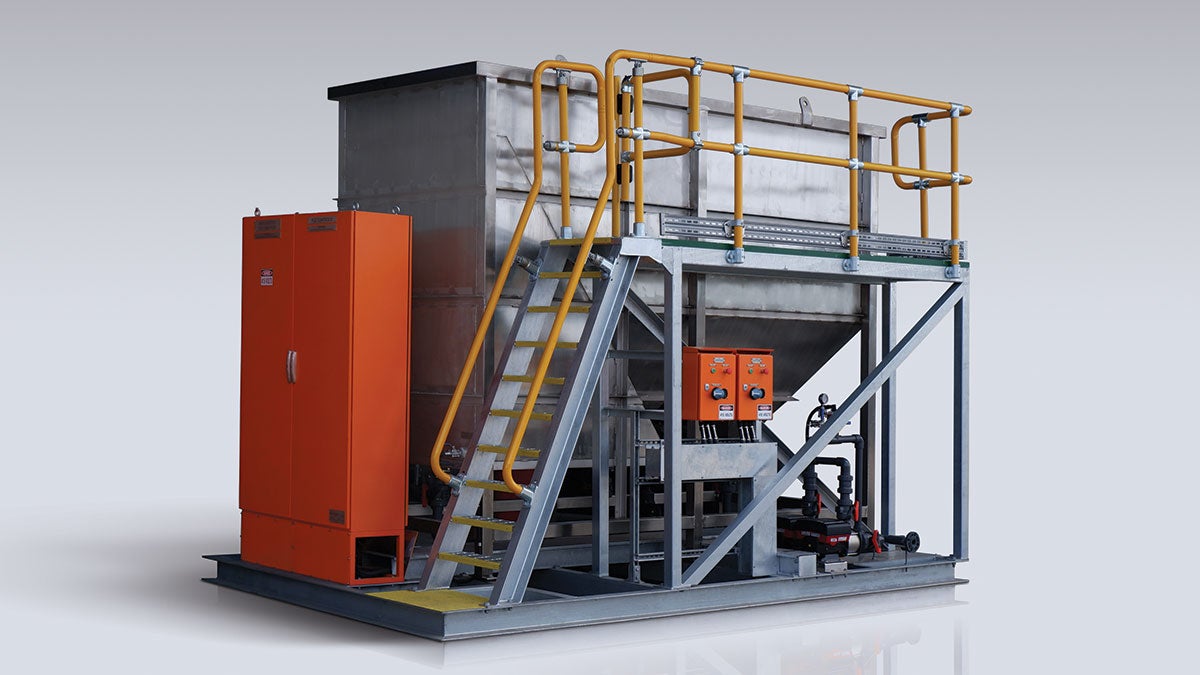 Designed for the optimum separation, Escava Clarifiers are ideal for the removing of sediment and heavy solids in wastewater treatment applications, or for sludge thickening.
Escava Clarifiers used can be used in isolation, but are most commonly used in a primary seperation role, prior to tertiary treatment.
Primary treatment role 
Used in a primary treatment role, the Escava removes potentially damaging sediment like sand, clays and silt from the water source, before it enters tertiary treatment. This avoids build-up of deposits in conduits and channels, while also protecting pump impellers and equipment in the down-stream treatment. This approach is critical to ensuring overall system uptime, with reduced maintenance and general wear on costly tertiary components. 
Proven performance 
This proven design allows continuous separation using two basic principles, to increase the settling area, and to obtain a laminar flow. The lamella plate design creates a large effective settling area, while the incline provides the necessary laminar flow.
Completely packaged 
The Escava is packaged on convenient skid system, with duty/standby Grundfos discharge pumps and an Allen-Bradley PLC. The system is pre-commissioned and can be easily lifted into place, providing quick and hassle-free installation. 
Automated & remote control 
Using a mining compliant MCC with a high quality Allen-Bradley PLC, that is pre-programmed to manage your project specific needs. With full remote monitoring, system levels and operational data can be accessed via any smart device with internet access. 
Design excellence 
Engineered by our inhouse MBR-Tech design team, the Escava Series is built to handle extreme Australian conditions.
For more information, please download the product specification from the top of this page.