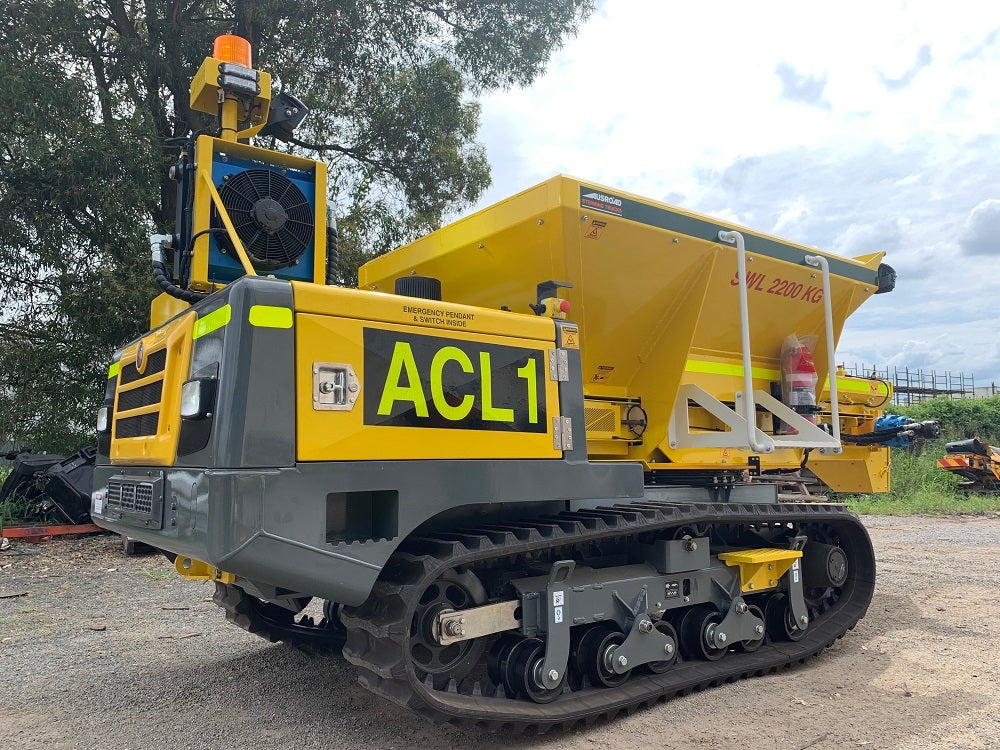 For more information, please visit www.ausroad.com.au or email toni@ausroad.com.au.
Ausroad Stemming Contour Loaders are the first vehicle of their kind in the world.
These are purpose-built, radio-controlled, track-based vehicles, which facilitate safer and more efficient stemming in hilly or contoured regions. Rubber tracking allows for optimal stability and all-terrain agility, while the radio-control allows operators to keep at a safe distance.
Operators describe Contour Loaders as a 'serious toy for serious work', with job satisfaction heightened by its innovative design and capabilities.
Get the same results as you would on flat ground with the Ausroad Contour Loaders – designed to deliver the same safety, efficiency and accuracy as Ausroad Stemming Trucks and proven: less misfires.
EFFICIENCY: improved
Tracked-base unit
Remote control and ride-on options
1.5-tonne capacity
Comprehensive safety
Staged inclinometers to warn of excessive angles
Simple, fast and safe
Predictable movements
Less stoppages
Increased productivity
Contact us today to find out how an Ausroad vehicle can benefit your site. Call Ricky on +61 476 812 742, email: ricky@ausroad.com.au or visit our website: https://ausroad.com/mining-plant/