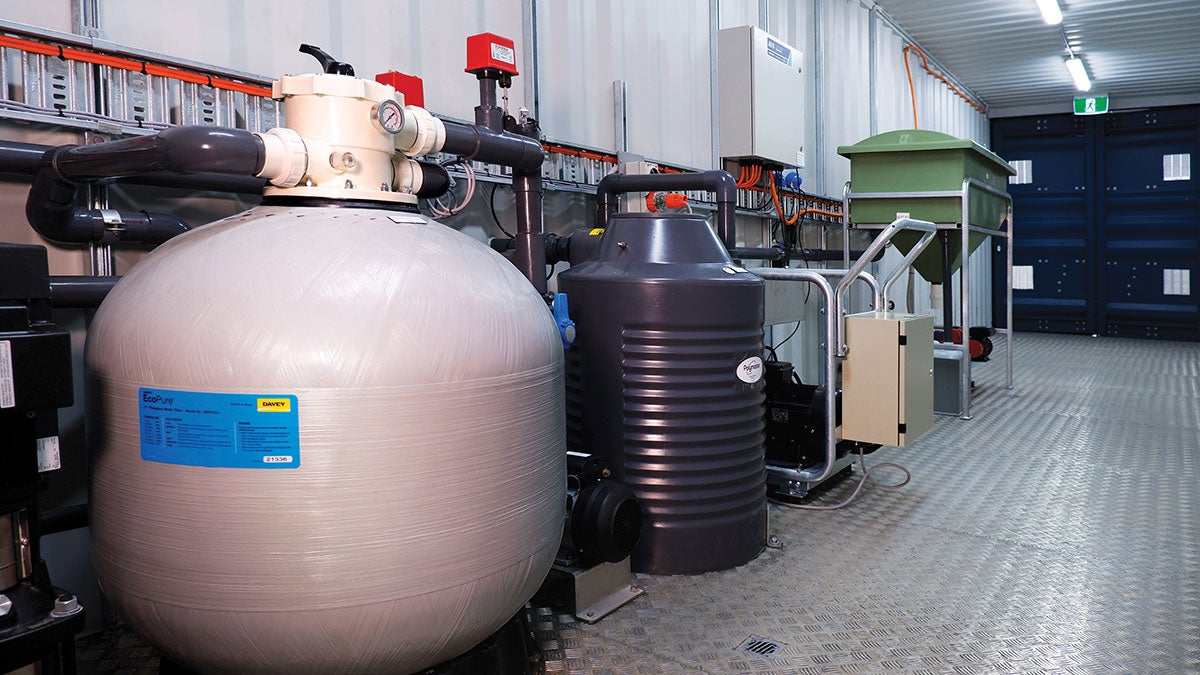 Clearmaster Washbay Tertiary Treatment Systems are designed to provide cost-effective solutions for washbay developments, meeting all Australia's strict local authority standards.
Packaged in a shipping container or manufactured on a compact skid, Clearmaster systems provide a highly practical solution to suit a range of mining applications.
Proven performance
Ideal for mining workshops, trucks and large vehicle washbays, the Clearmaster System can gain authority approval due to their quantifiable treatment standards and high-quality engineering.  
Treatment system 
Clearmaster systems uses a 4 stage treatment train, beginning with the removal of suspended solids, free oils, and grease using a coalescing plate separator. This is followed by the removal of fine suspended solids from the water at a high rate, using media filtration. The next stage then removes emulsified hydrocarbons using oil adsorbent granules, prior to the final treatment using flow paced chlorine dosing, to disinfect any contamination.
Control system
Clearmaster is provided with a control panel offering auto or manual functionality and with a full range of safety and level alarms. Full remote monitoring is offered as an optional extra.
Package options
Clearmaster systems are completely packaged and pre-commissioned to allow quick, hassle-free installation. A suitable inlet pumpstation is also required to be installed below your bay collection pit.An appropriate pumpstation model can be purchased as an addition to your package, along with a high quality pressure washer system with a host of attachments.
Design excellence
Engineered by our inhouse MBR-Tech design team, Clearmaster systems are built in Australian for local conditions.
For more information, please download the full product specification from the top of this page.