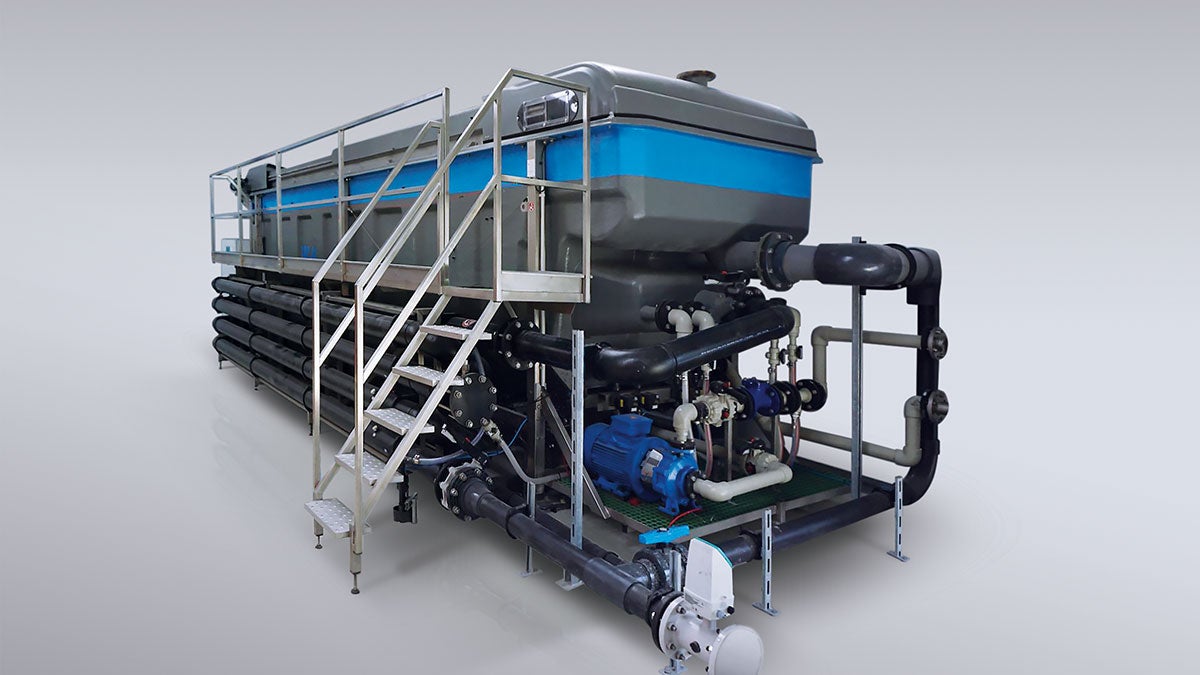 Our Escava systems use the Dissolved Air Flotation (DAF) process to separate suspended solids by adding a saturated air-water mixture which releases micro bubbles.
These bubbles adhere to or enmesh in the suspended composite particles, which then rise to the surface due to their reduced density. A skimming operation then removes the particles that have floated to the surface.
Treatment options 
These systems remove total suspended solids (TSS); algae; fats, oils and greases (FOG); and associated biological oxygen demand (BOD) and chemical oxygen demand (COD) from a variety of water and wastewater. 
Fully containerised 
Escava DAF systems are designed for the optimum treatment and reduction of the concentration of solids in variety of wastewater applications. Treatment levels are suitable to allow water to be re-used or discharged to a tertiary treatment train. 
Mining applications 
DAF systems are regularly used in mining for process water participle removal, hydrocarbon removal and drinking water applications. 
Automated & remote control 
The Escava system is supplied with an advanced PLC, which is pre-programmed to manage your project specific needs, self-monitoring and adjusting for optimum performance, requiring minimal operator supervision. With full remote monitoring, system levels and operational data can be accessed via any smart device with internet access. 
Design excellence 
Manufactured in Europe by one of the global leaders in DAF production, Toro Equipment, these systems have been tuned for Australian conditions. AKS has worked closely with Toro for many years as their distributor in the Australia region.