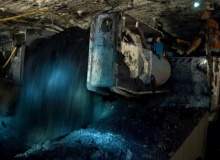 Preventive maintenance directly impacts equipment reliability. IDCON's preventive maintenance (PM) training supports implementation of a PM programme that enables plants to both prevent and find equipment failures.
IDCON's preventive maintenance training includes how to select and set-up a cost-effective preventive maintenance process, practical documentation methods and field execution exercises.
An integral part of an effective PM programme is the condition monitoring and basic care of equipment. IDCON's training in preventive maintenance includes essential care through cleaning, alignment and lubrication and teaches basic inspection techniques for craftspeople and operators.
IDCON offers several approaches for preventive maintenance training and essential care and condition monitoring that are delivered on-site or at its public training courses. Customised training with assessment uncovers the gaps in your current PM programme and trains staff specifically on those gaps, on-the-job training could include how to inspect and log equipment and how to build PM routes, standard and public training brings IDCON's years of experience to build awareness and understanding of the PM / ECCM concepts.
Need to 'jump-start' your preventive maintenance programme? The Reliability Jump Start for the Operations and Maintenance Team™ is a five-day intensive training for ten to 15 operations and maintenance team members to learn the PM process. The group will implement preventive maintenance for selected equipment in their plant. They'll learn basics such as alignment, balancing and cleaning of the equipment.
Need help implementing your PM or condition monitoring programme? IDCON has worked with plants and mills since 1972 to implement preventive maintenance and essential care and conditioning processes that improves reliable production.
Download IDCON's training brochure for more information about public training courses or contact the company about on-site training and implementation support.