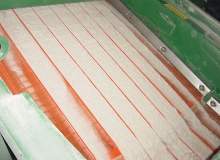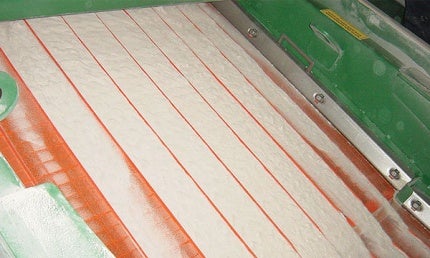 Using a high-quality screen panel is critical to the performance of Derrick high-frequency, vibrating screening machines.
To meet this need, Derrick has engineered Polyweb® urethane screen panels for use on most models in its equipment line.
Polyweb urethane screen panels combine the durability of polyurethane with a capacity and performance rivaling conventional wire panels. Processing plants throughout the world have realised significant cost savings through the use of Derrick Polyweb urethane screens. It is not uncommon for the panels to last between ten and 15 times longer than conventional woven wire panels. They are also lightweight and easy to install. The panels can effectively achieve separations as fine as 45µm (undersize P80 near 25µm).
While most urethane panels are known for their abrasion-resistance, only Polyweb panels offer a high-open area between 35% and 45% and a unique design that resists blinding. Suitable for both wet and dry screening, Polyweb is available in a broad range of panel openings.