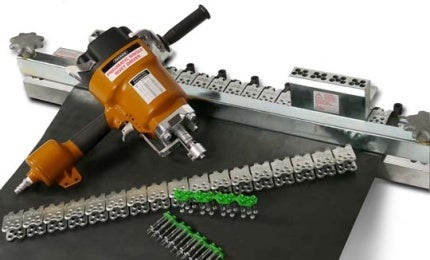 Flexco offers faster, more consistent rivet driving for heavy-duty rivet splices. The Pneumatic Single Rivet Driver, along with the Flexco® SR™ fasteners and applicator tools, speed installation time by up to 33%. A single trigger pull per rivet takes the guesswork out of rivet driving to give you a uniform, long-lasting splice every time.
A powerful single trigger pull saves time and reduces worker fatigue
Along with collated rivets with washers and specially designed steel guide blocks, this tool assures consistent rivet driving, leading to a longer lasting splice
Heavy-duty tool built to stand up to tough use
This extended case study describes a cost and schedule risk analysis for a multi-billion dollar...