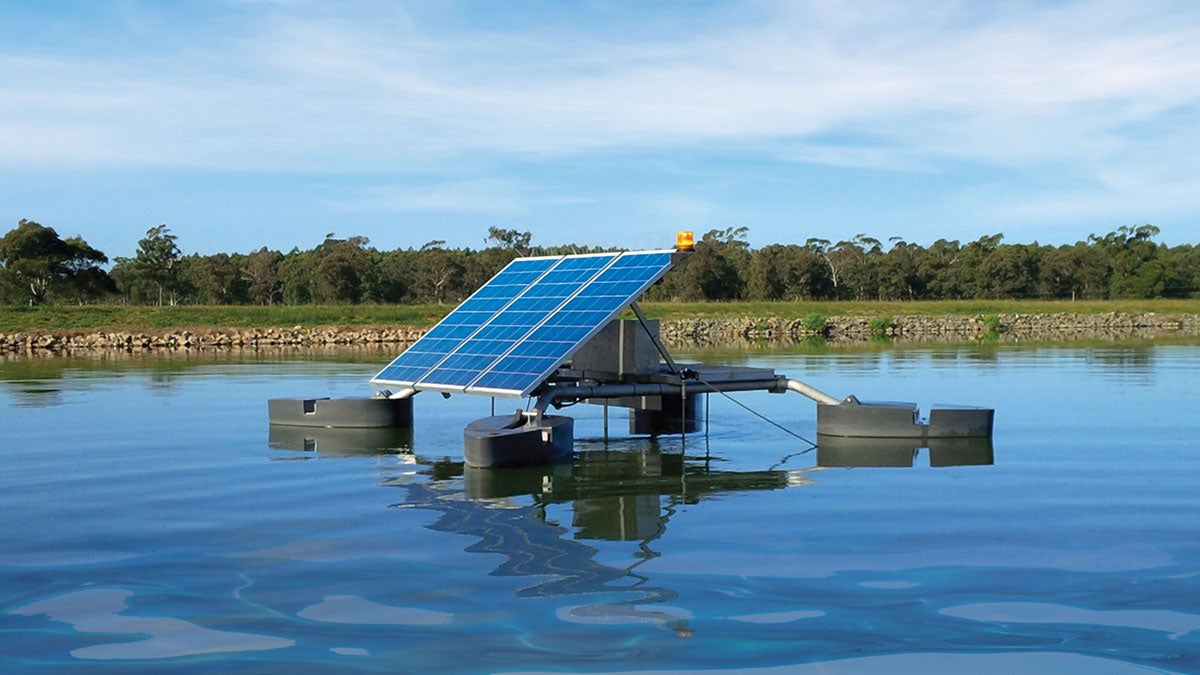 Managing water quality within onsite wastewater ponds can be problematic, particularly in remote locations where hot weather prevails, encouraging the growth of unwanted bacteria.
Our patented OrbSolar mixer is specifically designed to operate in such conditions, using solar power to operate 24/7.
Efficient performance 
The OrbSolar is proven as a highly efficient way to manage wastewater using destratification and oxygenation to reduce algae and bacteria and improve overall water quality. 
Reduced running costs 
Running cost are keep to a minimum by harvesting solar energy to battery storage, with (optional) remote monitoring providing smart device control. The combined capacity of the solar panels and batteries allows continuous operation without the need for mains grid supply. 
Even deep water can be de-stratified, significantly raising overall dissolved oxygen levels and preventing odours caused by stagnant anaerobic sludge layers. The OrbSolar is also widely used to reduce dangerous blue-green algae in a range of settings. 
We've got you covered 
Each OrbSolar unit is capable of positively effecting up to 2 hectares of water surface area, depending on the water depth and multiple units can be installed strategically to maximise beneficial outcomes in larger lagoons. 
Design excellence 
Engineered by our specialist inhouse design team, MBR-Tech, the OrbSolar Mixer is an AKS patented product. 
Manufactured in Australia to the highest standards, the OrbSolar can be used to improve water quality in lagoons, dams and reservoirs.
For more information, please download the full product specifications from the top of this page.