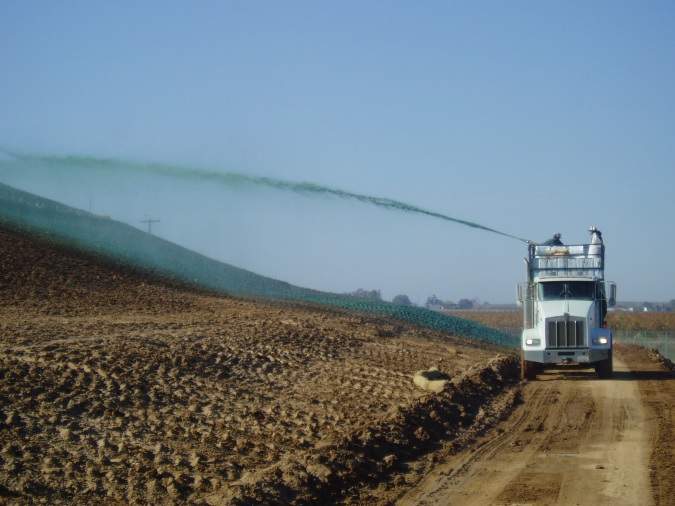 The toughest agricultural fibres are combined with wood cellulose fibre mulch to create X9000 Bonded Fibre Matrix (BFM).
Made for all erosion control projects and the steepest slopes, X9000 fibres are woven into an intricate soil stabilisation formula to prevent water undermining. X9000 fibres break down after long periods of time allowing for long-term erosion protection.
X9000 BFM is easily applied using hydroseeding mechanically agitated machines for great performance.
Advantages
Less expensive then blankets
Fast to load from easy-to-handle bales
Mixes easily with water
Flows smoothly and gives you uniform distribution
Provides all the benefits of naturally long interwoven fibres into a matrix of paper mulch to create a mulch blanket coverage
Applications
Aerial
Hydro-Seeding
Mine Reclamation
Highways
Golf Courses
Forest Fire Reclamation