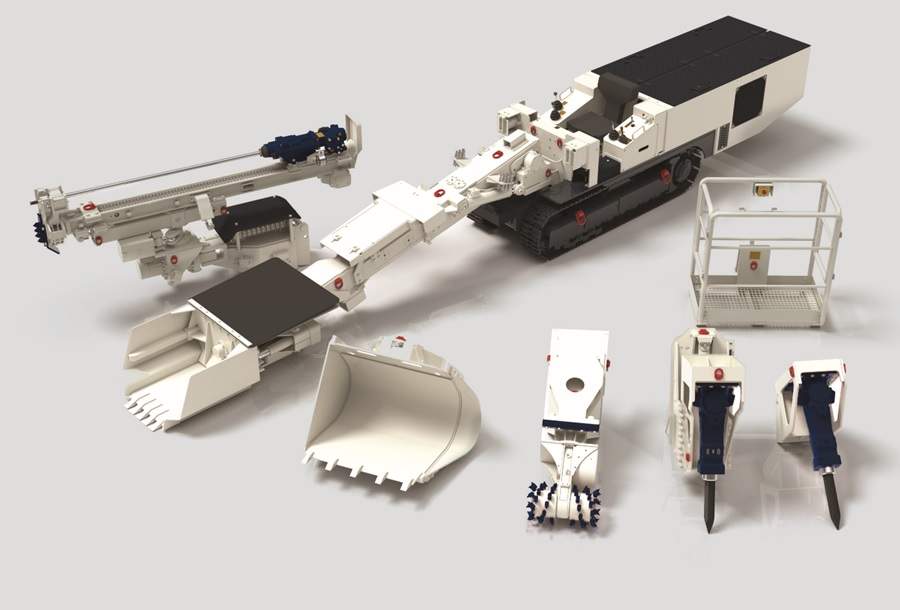 The Multi-Functional Loader HMF 600 is the universal multipurpose loader for mining.
Next to different buckets, with volumes of 0.3m³ and 0.6m³, there are a various of other tools and attachments for the HMF 600 available. Rapid attachment of various tools and use of the HMF 600 for loading, dinting, blast hole drilling, bolting and further applications is achieved by an innovative quick coupling device. The hydraulic control system allows for utilization of hydraulic drive power to full extent when operating with the various attachment tools.
The ergonomic control stand offers very quick and precise handling and greatly enhances operator comfort.