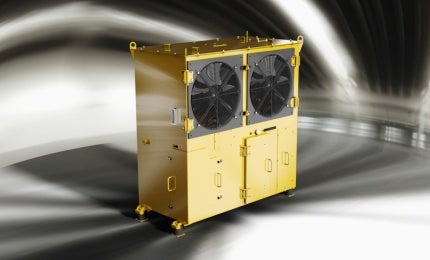 Specialist Mechanical Engineers supplies a range of air-conditioning panel coolers, including the robust MK1650.
MK1650 air-conditioners cool industrial enclosures in extremely high temperature environments. They have a filtration system to remove harmful chemical vapours, as well as coarse and fine dust particles.
Typical applications are high-temperature factory environments with high dust and chemical loads in the operational environment. They can be used to cool electrical operational equipment such as switch gears, PLCs and variable speed motor drives.
Additional benefits of the MK1650 chemical filtration unit is that removing corrosive agents from the environment improves the life expectancy of all electrical / electronic components and the health of staff working in the area.
Features of the MK1650 series:
Suitable for ambient temperatures of up to 65°C
Easy to maintain with all spare parts readily available
Versatile with a customisable controller
The enclosure temperature can be set to any value
Stainless steel structure with an epoxy finish
Over-pressure, dust and chemical filtration system
Low refrigerant detection, HP/LP protection and anti-ice protection
Protection from voltage faults, black-outs and brown-outs
This extended case study describes a cost and schedule risk analysis for a multi-billion dollar...