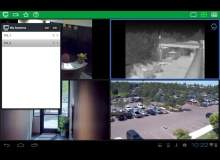 The mining industry relies on large numbers of staff and machinery constantly moving around sites with adverse environmental conditions.
Schneider Electric recognises that mine operations have specific and complex security needs to protect people, expensive equipment and intellectual property. Schneider's security, monitoring and access control systems provide layered protection for strict, regulated security practices and accurate reporting; advanced identity management; the convergence of IT and physical security presence and; integration of process control and video or imaging systems.
Schneider Electric security solutions include:
Integrated security systems
Video surveillance and process monitoring
Advanced video analytics
Video and imaging management systems
Intrusion detection
Access control
Integration with other systems, such as fire and emergency
The focused approach to security, process monitoring and access control strips away layers of complexity to integrate multiple systems in a mine environment and achieve enterprise-wide facilities management.