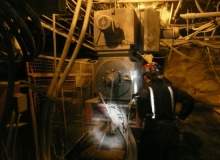 Improving how clients manage the spare parts and materials in organisation provides huge benefits in the reduction of maintenance costs, time and parts inventory.
IDCON's approach has garnered results such as:
60% reduction in inventory replenishment POs
80% reduction in manually prepared direct purchase requisitions
30% reduction in storeroom inventories while increasing reliability
IDCON's materials and spare parts management training provides strategies to assist clients in developing effective work processes, repair and return practices, 'to stock' or 'not to stock' decision-making, the impact on reliability, key performance indicators and how to manage obsolete stock.
IDCON offers maintenance training in materials and spare parts management at your location or at one of the company's public seminars. IDCON's on-site training can include custom training with storeroom / equipment criticality assessment, on-the-job training, or standard training.
The company's experience in spare parts management includes creating business processes for purchasing related to maintenance storeroom, receiving in maintenance storeroom, bill of materials, economic order quantities (EOQ) and much more allows IDCON to assess clients' current practices and coach them toward improvements.
Contact IDCON today to discuss how to make reliability based spare parts and materials management a reality at your organisation.
Download the article below about implementing an effective root cause problem elimination process at your plant.