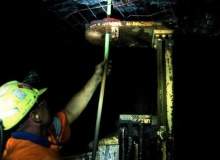 Maintenance planning and scheduling of work orders is the hub of a well functioning maintenance organisation. For maintenance planning and scheduling to function well other systems such as preventive maintenance, stores, work order history and backlog management must also work well.
IDCON's planning and scheduling training content is based on the company's experience of implementing greater reliability and maintenance practices in the processing and manufacturing industry since 1972. IDCON's maintenance training keeps concepts as uncomplicated as possible in order to enable efficient and practical implementation of improved reliability and maintenance.
IDCON offers maintenance training in planning and scheduling at a client's location or at one of its public seminars. The on-site planning and scheduling training can include custom training with planning and scheduling assessment, on the job training for planners and schedulers, or standard training.
Contact IDCON today to discuss your reliability and maintenance training, and implementation needs.
Download the article at the link below to read more about implementing an effective planning and scheduling process.