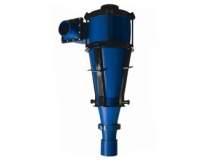 GIW Minerals hydrocyclones are made for mining and minerals processing industries. They are suitable for applications involving caustic and corrosive matter, high temperatures, hydrocarbons and potash.
The hydrocyclones are high-quality, long-wearing and designed with many features to improve all aspects of the part life, from assembly to function.
GIW hydrocyclones are manufactured with precision alignment, patented open cage designs and drop in liners, as well as safe lift points to make assembly and installation as quick and simple as possible.
Maintenance is more straightforward and easy to plan, due to the wear detection holes. GIW uses reaction bonded silicon carbide (RBSiC), urethane and powder-coated steel materials to afford the maximum wear-resistance and power. The hydrocyclones are ideal for heavy industries that process oversize material matter, require high corrosion resistance and extreme performance.