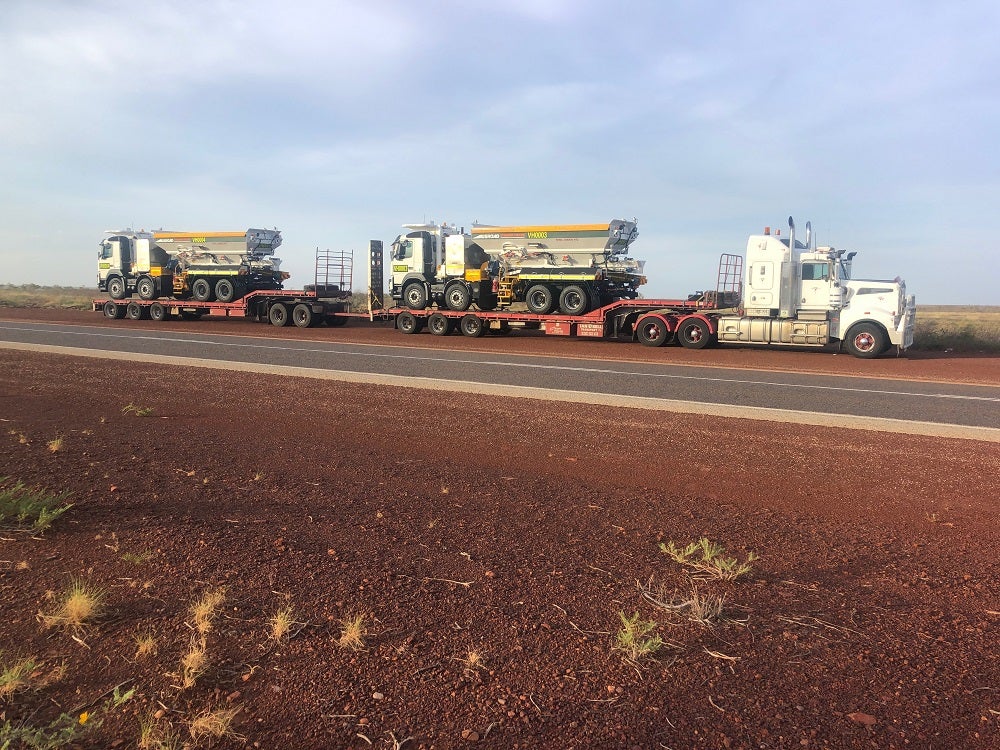 For more information, please visit www.ausroad.com.au or email toni@ausroad.com.au.
AUSROAD® offers both wet and dry hire and contracts to clients across Australia and the world. We have a low-hours fleet of 32 Stemming Trucks and 8 Water Trucks, well maintained with immediate availability. We have significant contract operations employing a staff of 45 trained and experienced operators.
Stemming Truck and Water truck dry hire:
When you hire an AUSROAD® Stemming Truck or Water Truck, you'll receive:
Delivery to any part of Australia
Full training and backup support
An experienced and dedicated team with over 25 years of experience in materials handling
Well-maintained vehicles
Regional maintenance centres for support, with the team on-call
Dedicated manager to assist with all inquiries
To discuss hire and contract options for your operation, talk to us today.