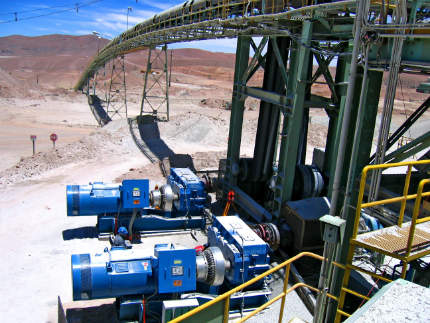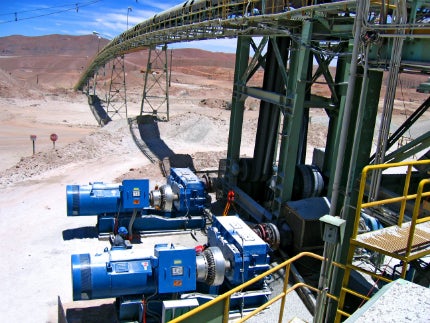 Voith offers fluid couplings and solutions for highly efficient and reliable drive system solutions for the mining industry and the handling of raw materials.
The hydrodynamic principle of a fluid coupling makes it easy to gently accelerate driven machines. At the same time, fluid couplings limit torque, provide load sharing, and dampen torsional vibrations. The coupling protects the drive system from damage even under extreme operating conditions. This reduces down time and ensures a continuous production process.
Voith fluid couplings for belt conveyor drives provide:
Reliable performance for the long-haul
Protection of the belt and all drive components
Easy operation of multi-motor drives
Safe and secure operation, above and below ground
Voith's engineering experience and know-how are second to none in the mining industry. Based on our extensive knowledge and technical expertise, we can also design and engineer complete drive solutions for belt conveyor drives. Our drive packages include motor, gearbox, connecting coupling, base frame and a control unit. Based on your specific requirements, we can determine the most appropriate drive system for your operation.