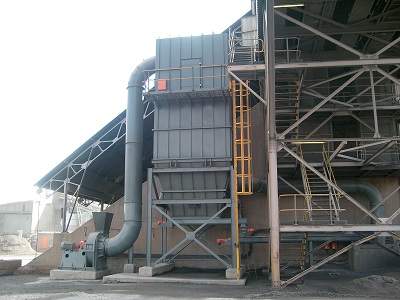 In 2013, MIP Process Technologies acquired all the rights and technology to the products of Alliance Dust Control Services (ADCS). ADCS has more than 30 years' experience in providing dust and fume extraction solutions to a diverse range of industries.
Background to dust extraction
Dust extraction improves breathable air quality and safety. The particulate matter is removed from the air and the environment and protects machinery and people. Firstly the dust is captured and then conveyed by means of ducting to a bag filter and/or scrubber. Incorrectly designed ducting can lead to settlement of material. Finally the dust is collected, or returned to the system, by means of a screw conveyor and rotary valve.
Products and services
MIP Process / ADCS strives to design and manufacture process equipment that is technically advanced, reliable and more customised than any other supplier.
Our product range includes:
Bag filters-reverse pulse
Cyclones
Wet and dry scrubbers
Tubular type bag filters
Fans
Ducting
Bags and cages
Servicing of existing filters and scrubbers
Screen covers
Mobile units
Isokenitic testing capability environmental audits
Applications
The air pollution systems have successfully been installed in the following markets:
Cement plants
Chemicals and plastics
Foundries
Galvanisers
Glass fabrication
Metal fabrication works
Mining
Petro chemical
Power generation industry
Smelters
Woodworking facilities
Equipment design
MIP/ADCS equipment is designed to operate continuously for 24 hours per day. Process selections are based on our vast experience, coupled with testwork in the field of dust extraction. It is our belief that equipment should not be designed on the limit since operations are dynamic.
We believe that no two applications are the same. Conditions such as application, particle size, output requirements vary from one operation to another. Instead of 'one solution fits all, we ensure that equipment is designed to suit your application. Safety is considered a prime objective. All design, supply and installation of equipment complies with recognised international practices and standards.