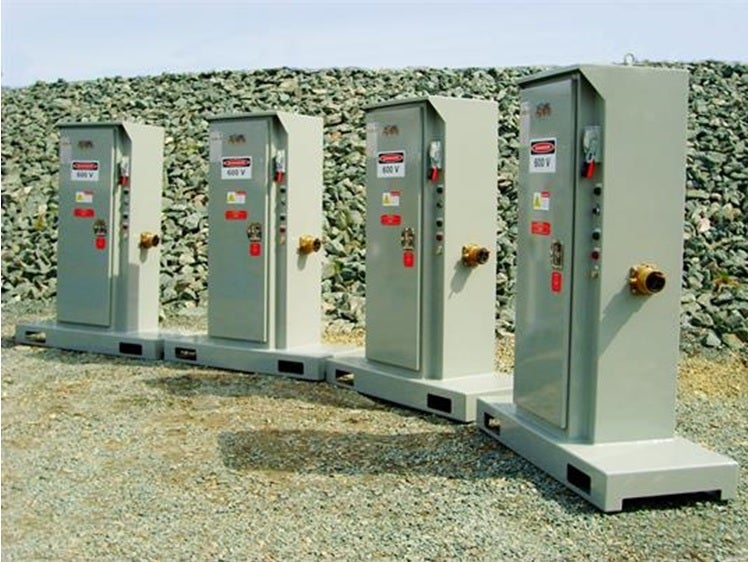 These feeding panels include protection such as circuit breakers, in order to have control near the work area.
Designed for intensive use in adverse environments, our jumbo panels provide reliability while offering the protection range necessary for the user.
Each component has been tested and proven to be built for optimal use.
Features:
Portable distribution with power outlet for Jumbo-type drills or other machinery
Electric diagram included (schematic)
Danger signs, Arc-Flash signs, etc…
CSA approved
CAN CSA M421 compliant (mines and quarries)
NEMA 4 steel enclosure