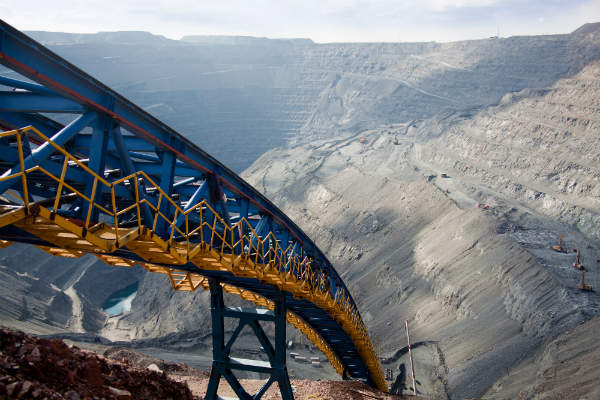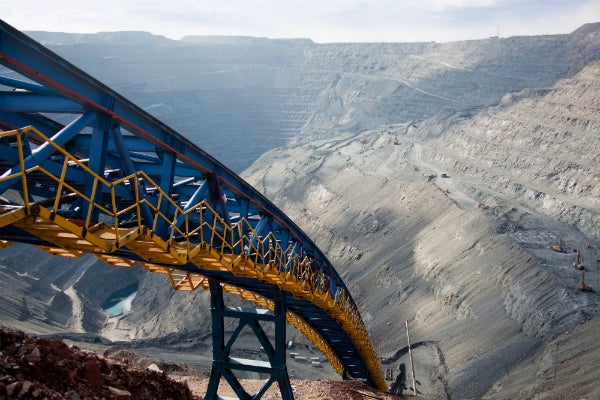 Voith takes a complete systems approach to belt conveyors. Choose from a range of key material handling components for a long lifetime of efficient and reliable performance.
The Voith TurboBelt TT Linear Booster Drive is a powerful and productive intermediate drive for belt conveyors. It was originally developed in 1975 by Hese Maschinenfabrik and has been field-proven in coal mining operations in Germany. It improves conveying efficiency by extending the service life of belts, saving belt costs in new conveyors and increasing capacity in existing systems.
TT Linear Booster Drives provide benefits when used with medium, long or inclining belt conveyors. They provide maximum return when used with belt conveyors of 800 m or longer, as well as with inclining or declining belt conveyors, independent of length.
Voith TurboBelt Hese Pulleys – We offer engineered pulleys for all type of use in belt conveyor systems, such as drive and tail pulleys. They have excellent running characteristics also under extreme working conditions like heat, cold, humidity. Our conveyor pulleys are designed to your requirements.
The Voith portfolio for belt conveyors furthermore includes:
Voith TurboBelt Fluid Couplings and Drive Solutions
Voith TurboBelt Transfer Station
Voith TurboBelt Tension Station
Voith TurboBelt Storage Loop
For more information, please view Voith's YouTube page.