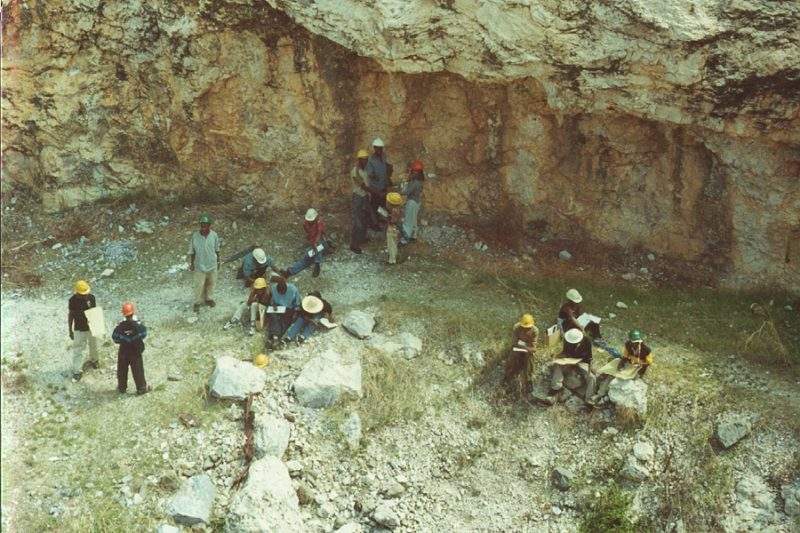 The Zimbabwean Ministry of Mines and Mining Development has removed a two-week ban on chrome mining in the central Midlands province, on the condition that chrome mining operations adhere to new regulations.
Chrome miners will now be obligated to rehabilitate land damaged by operations once mines have been exhausted, and mining companies will have to employ managers on permanent contracts to monitor and control mining activities. These managers will also be responsible for educating miners about responsible and sustainable mining practices.
"All miners are required to practise responsible mining by reclaiming all the pits they would have left during their mining activities, before moving on to another area," said Midlands provincial mining director Nelson Munyanduri. "Every miner should have an appointed manager who will help them practise responsible mining and help miners rehabilitate the area after they are done excavating because you cannot leave all those pits uncovered."
The ministry has also introduced new regulations requiring mining companies to hold 'certificates, grants or tributes' as a prerequisite to conduct chrome mining operations. Prospective miners must complete a four-step application process, including obtaining a prospecting licence and separate mining lease, before being allowed to operate in the province.
The government first introduced the temporary ban following reports of dangerous and destructive chrome mining operations. It is reported that chrome mines damaged road infrastructure and endangered both human and animal lives, so the ministry has sought to tighten up operations in a sector that is a key contributor to the country's economy.
Zimbabwe has the second-largest high-grade chromium deposits in the world, behind South Africa, with reserves of around 10 billion tonnes. The country produced 320,000 tonnes of chrome in 2017, and has aimed to increase production this year.
In July, African Chrome Fields launched a 600-tonnes-per-month ferrochrome plant, while chrome smelting company Zimasco is pushing to extract 560,000 tonnes of chrome ore this year, up from 350,000 in 2017.