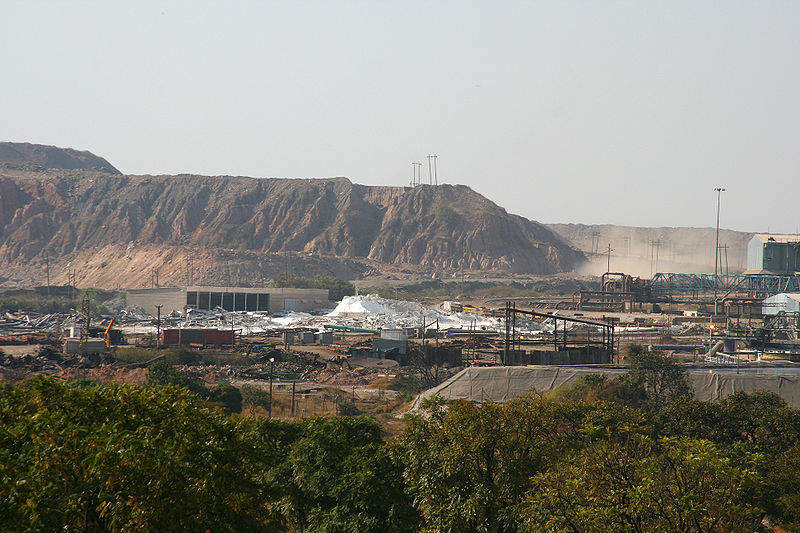 President of the Mineworkers Union of Zambia Chishimba Nkole, and former general secretary of the National Energy Sector and Allied Workers Union Yotam Mtayachalo have both urged the Zambian government to address mining safety concerns following an accident at the Black Mountain mine last week that killed ten workers.
Several companies operate at the mine, which is located near the city of Kitwe in central Zambia. A total of 17 workers were affected when a machine dropped slag which buried the workers, killing ten and leaving seven injured, one of whom was admitted to the intensive care unit of the Kitwe Teaching Hospital.
Nkole urged the Zambian government to take a more active role in observing and protecting mine workers, saying that 'measures must be put in place [to] ensure that there is close supervision for adherence purposes, because we know the people to be dealing with, we need to look at issues like if they refuse to comply then what next, all those issues must be looked at before allowing operations to resume.'
Mtayachalo, however, suggested a more radical course of action; the complete closure of the mine. While he acknowledged the importance of the mine to the national economy and the empowerment and employment of young workers, he said:  "I want to appeal to authorities to immediately suspend all mining activities at the black mountain until adequate safety measures are put in place to avoid further loss of lives.
"Furthermore, the government must take radical and practical measures to completely review safety standards in most of these hazardous mining operations countrywide so as to eradicate or minimise these occupational hazards which continue to claim lives."
Mtayachalo's advice has a precedent; in 2017, Zambian Minister of Mines Christopher Yaluma urged developers to suspend exploration works at the Black Mountain mine following concerns over miner safety.
The latest disaster has sparked a political backlash, as Green Party president and Citizens for a Better Environment founder Peter Sinkamba has pledged to sue the national government for negligence leading to the deaths of the workers.