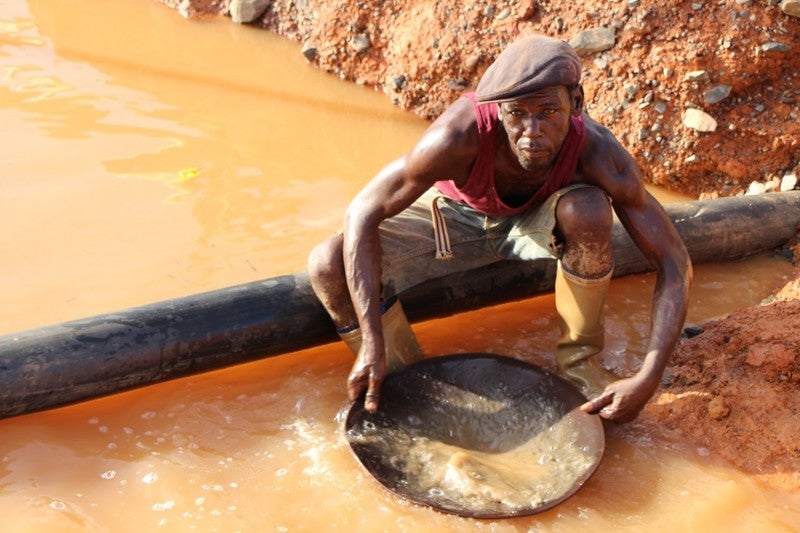 A report from the World Bank and non-profit organisation Pact has revealed the extent of a "global data gap" in the artisanal and small-scale mining sector, and sets out to create an artisanal mining database to better collect information on one of the mining industry's most hazardous sectors.
The report, 'State of the Artisanal and Small-Scale Mining Sector', aims to create a "global platform" to collect data on the small-scale mining sector, known as Delve. The open-source database will collect data from existing reports into the sector, and "Delve collaborator contributions". This combined data will then be presented in both its raw form and in graphical form, enabling users to upload their own work to the records. Delve will also feature a directory of industry experts to help in understanding the data collected.
"ASM is perhaps the only sector where practitioners and policy makers alike need better access to complete, accurate, and reliable data," reads the report's introduction. "Without this, the mission to make ASM understood to a general audience is simply too overwhelming to consider.
"Today, the ASM sector faces a wide-ranging global data gap. This gap is defined by the near total absence of national and subnational baseline exercises that collect qualitative and/or quantitative data, and the corresponding lack of data shared collectively in the public domain."
While the report acknowledges the existence of a data gap stretching back more than 40 years, it does include some information on the scale of the global artisanal mining sector. Around 40 million people are believed to work in the sector, with the industry particularly common in South Asia and Sub-Saharan Africa. In both of these regions, 2.3% of the total labour force is involved in small-scale mining.
More people are involved in artisanal mining than in large-scale operations in a number of these countries. In Ghana, where small-scale mining is legal and 109 such operations have been granted operating licences, the sector employs 1.1 million people directly, and supports a further 4.4 million. Both figures are significantly higher than the 10,503 people directly employed in large-scale mining, and the 100,000 supported by the larger industry.
Artisanal mines are typically smaller operations, consisting of local people digging for minerals rather than international companies. While the legal status of artisanal operations varies from country to country, many artisanal mines have operated or still operate outside of the law, and so are not required to comply with standards of occupational health and safety that ensure safe practices at larger sites.
Nine artisanal miners were killed during a shaft collapse in Zimbabwe earlier this year, and the number of deaths in the country's artisanal mining sector almost doubled from 2008 to 2012.