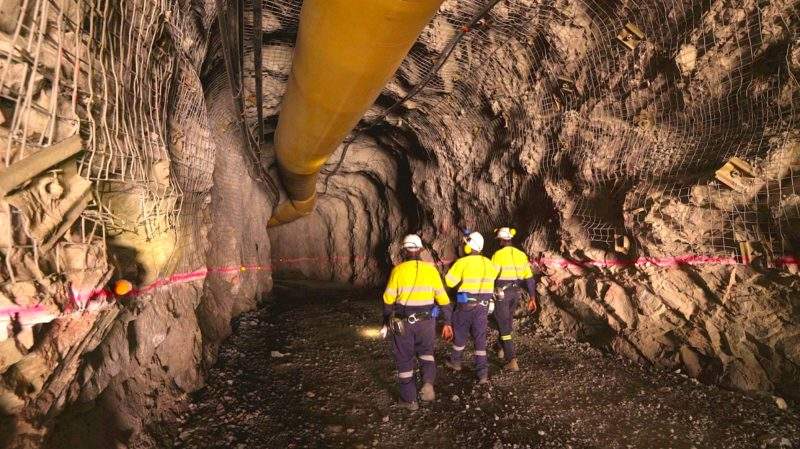 A mine worker has died in an accident at the Trevali-owned Perkoa zinc mine in Burkina Faso, according to the company.
Trevali announced the news on Thursday, although did not identify the miner or provide further details on the accident. The worker was employed by Trevali's contractor Byrnecut Burkina Faso, and when news of the accident broke, operations at the mine were immediately stopped. The mine's senior management team, the Byrnecut operations team and government authorities are now collaborating on an investigation to determine the cause of, and decide on a response to, the accident.
"We are all truly saddened by this tragic accident and extend our sincere condolences to the miner's family, friends and colleagues," said Trevali president and CEO Dr Mark Cruise. "Safety has always been a top priority for the company and we will ensure this accident is fully investigated and any key learnings shared with all of the Trevali operations."
The news follows a sustained period of safe operations for the Vancouver-based company, with the last recorded death at a Trevali operation taking place in 2013, when one worker was killed and another injured at its Santander mine in Peru.
The underground mine, located in the Sanguié Province of Burkina Faso, 120km west of the capital city Ouagadougou, has been in commercial operation since 2013 and produces around 2,000 tonnes of zinc concentrate per day. It has proven and probable zinc reserves of 3.33 million tonnes at a grade of 13.06% and has produced zinc at an average grade of 14.49% over the last five years.
Trevali's website says of the operation that the "Perkoa deposit represents the only significant zinc-silver massive sulphide mineralisation discovered in the Birimian to date and it is also the first zinc-silver massive sulphide mineralisation discovered in this region."
Mining Technology's Mining Safety content is supported by USA mining safety specialists Carroll Technologies Group.