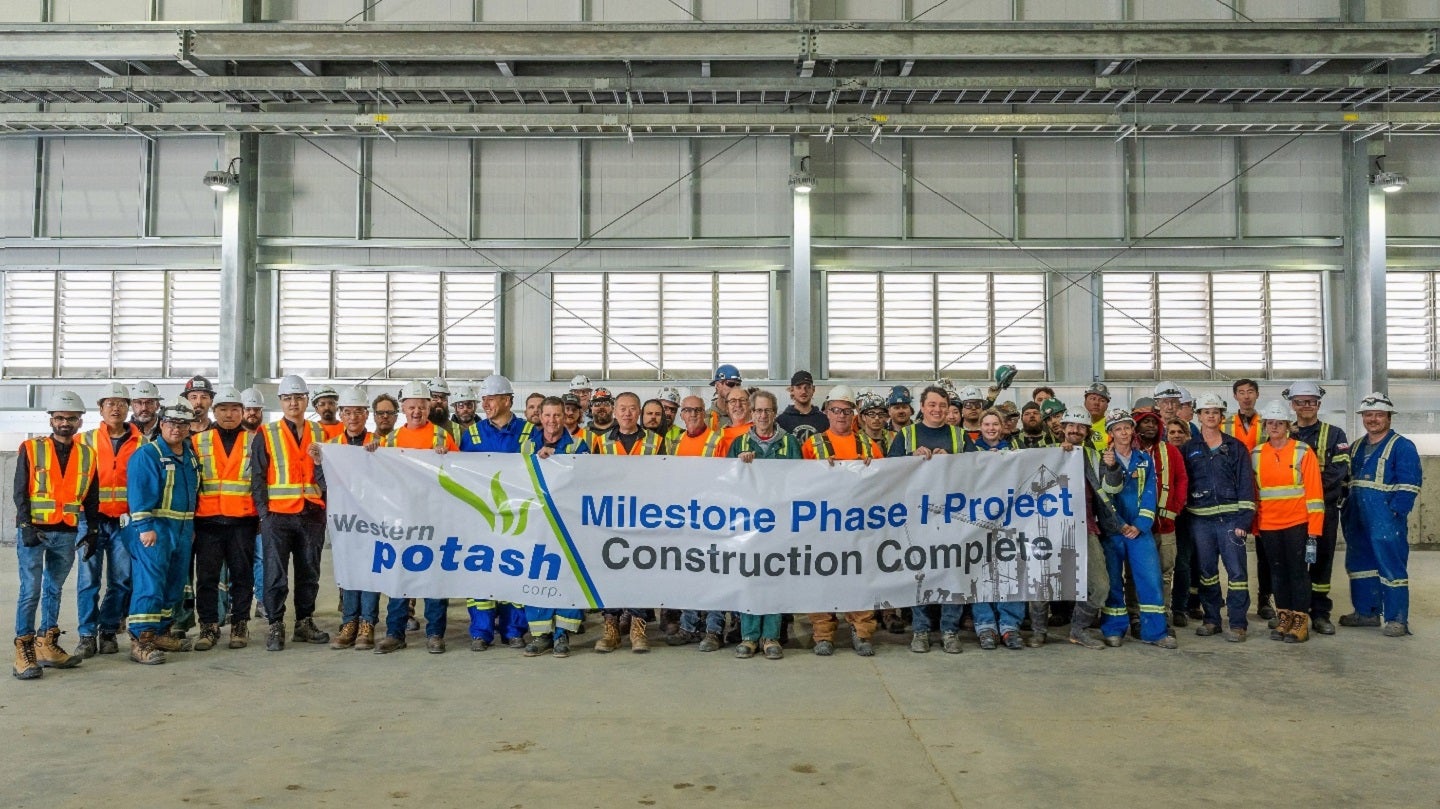 Western Resources subsidiary Western Potash has commissioned the processing plant at the Milestone Potash phase one project, near Regina, Saskatchewan, Canada.
This plant is 30m in length and breadth, as well as 15m in height.
The building houses the processing equipment, which produces hot fluid for injection and dries the return crystal slurry to produce potash.
The storage and load-out building can hold up to one week's worth of potash with dimensions of 50m in length, 25m in breadth, and 15m in height.
Western Resources CEO and president Bill Xue said: "We are very fortunate to have Mr Janotta join our team. The Milestone Project will greatly benefit from Mr Janotta's extensive experience which he accumulated over decades of service in potash processing and commissioning.
"As the project advances toward operational readiness, I strongly encourage those who have a keen interest in innovation and potash solution mining to consider joining our team and help advance the Milestone phase one to the next steps. I look forward to witnessing the project move toward production."
Western Potash is moving forward in preparation for the start-up and operations at the plant.
This plant is supported by more than 87,500 acres of land-held mineral leases and more than 60,000 acres of acquired freehold leases.
The potash mine is considered to be an ecologically sustainable, economically efficient and socially responsible manner.
It is claimed to be the first potash mine in the world, without surface tailings, thereby reducing its impact and water consumption.
It has an operating mine life of 12 years and is projected to have a 146,000tpa production capacity. The potash grade produced at the mine will be 37%.
In February 2022, Western Resources entered a subscription agreement with Vantage Chance where the latter will invest C$80m in Western Potash, which will own the Milestone Potash Project.
Western Potash was incorporated by Western Resources to facilitate the transaction.
As a result of the investment, Vantage owns 54% of shares in Western Potash and the remaining 46% is held by Western Resources.