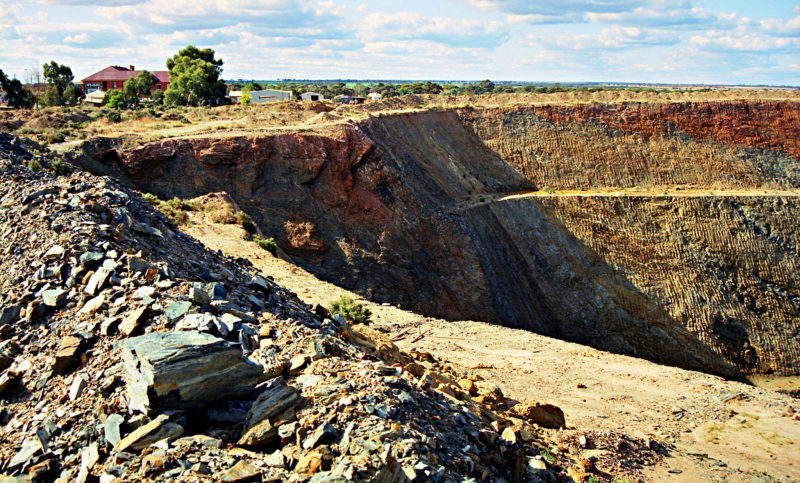 The Department of Mines, Industry Regulation and Safety in Western Australia has released statistics showing increases in the quantity and value of minerals produced in the state over the last year.
The state's production of iron ore, gold, alumina and bauxite, and nickel all increased, with iron ore remaining the most-produced mineral in the state, with a total of 825m tonnes sold in 2017-18.
While the value of iron ore dropped from A$63.8bn to $61.7bn, the value of the other three minerals increased, from $10.8bn to $11.4bn for gold; $5.1bn to $6.6bn for alumina and bauxite; and $2.1bn to $2.6bn for nickel.
The performance of nickel is particularly encouraging, as the value of the metal had fallen year-on-year from 2010 to 2017.
Sales figures for more specialised minerals were also positive. Spodumene sales reached $1.6bn, an improvement of 164% over the previous year's figures, while sales of cobalt increased 115% to $514m.
The largest decrease in sales was for diamonds, which recorded a 7% drop, putting total sales at $250m. The mineral and petroleum industry reported total sales of $114.9bn.
"The amount was the second highest financial year sales value on record," said the department in a statement. "Behind only the $123bn achieved in 2013-14, with a number of commodities reaching record production levels including gold, iron ore, liquefied natural gas and lithium."
The number of individuals employed in mining in Western Australia also increased from the previous financial year, with 89,819 full-time employees at mining sites in 2017-18, compared to 84,580 over the prior 12 months.
Employment at tin, tantalum and lithium operations in the state saw the most dramatic change, with the number of employees increasing from 1,253 to 3,320, as did employment at manganese ore mines, which rose from 74 to 380.
Despite nickel's improved value in 2017-18, employment figures associated with the metal reflected its decade-long decline. The number of full-time employees at nickel operations dropped from 5,831 to 5,579 over the year.