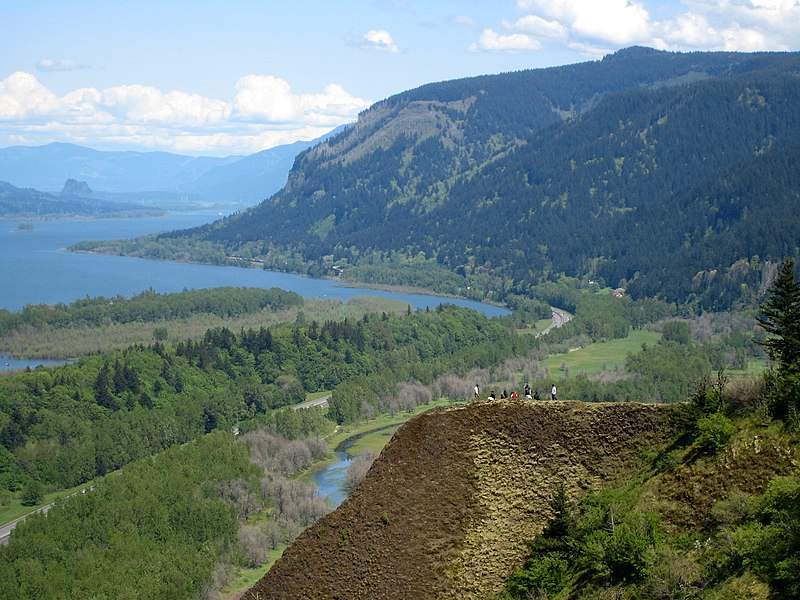 County Clark hearings examiner Joe Turner has ruled that a rock mining operation near the city of Washougal in the Columbia River Gorge in the US is operating legally, following strong local opposition to the mine over the legality of its operations and the threats it poses to local residents.
While the company's mining operations had not violated any land use laws, Turner said that rock-crushing activities at the mine were illegal and must be stopped immediately.
The ruling was a disappointment for the Friends of the Columbia Gorge environmental group, which has been trying to force operations to shut down for more than a year. The group will now appeal to the Columbia River Gorge Commission (CRGC), which nominally has more power than Turner. The CRGC works with the US Forest Service to protect non-federal lands in the gorge, and represents the last hope for the Friends of the Columbia Gorge and its senior attorney Nathan Baker.
"The hearings examiner's decision puts the ball squarely in the Gorge Commission's court," said Baker. "[The commission has] much stronger enforcement powers than Clark County … and can shut down the illegal mining immediately."
Baker also claimed that the commission's executive director, Krystyna Wolniakowski, visited the Washougal mine earlier in April, and notified the mine's operators that their work was illegal. While Wolniakowski has not enforced this ruling, the Friends of the Gorge hope that when an appeal is made, she will use the commission's influence to shut down operations.
The mine is owned by Judith Zimmerly and operated by the Nutter Corporation. While the county issued a cease-and-desist order for operations at the mine in March, this was only given in response to the owner's inability to obtain site plan approval for the operation, and mining activities were ultimately allowed to go ahead.
In recent years, however, the disruption and dangers of the operation have unsettled local residents. Around 200 trucks travel to and from the mine for over 12 hours a day, creating what one resident described as a 'noise nightmare'. A truck carrying material away from the quarry was also involved in a traffic accident in July, losing control on the road and crashing into the Northern Santa Fe rail tracks. Although no one was injured, residents remain concerned about the potential dangers of the operation.
"I believe the rock they crushed is intended for [chip sealing] activities moving forward," said local resident Sean Streeter. "Moving out all the fill material has resulted in new, flat areas they can erect these machines on to further their business. It's very likely the traffic could get even worse than it is now based on these potential new activities. I am concerned [Turner's] decision on this will only further embolden Nutter and Zimmerly to pursue these activities and further harm our community."