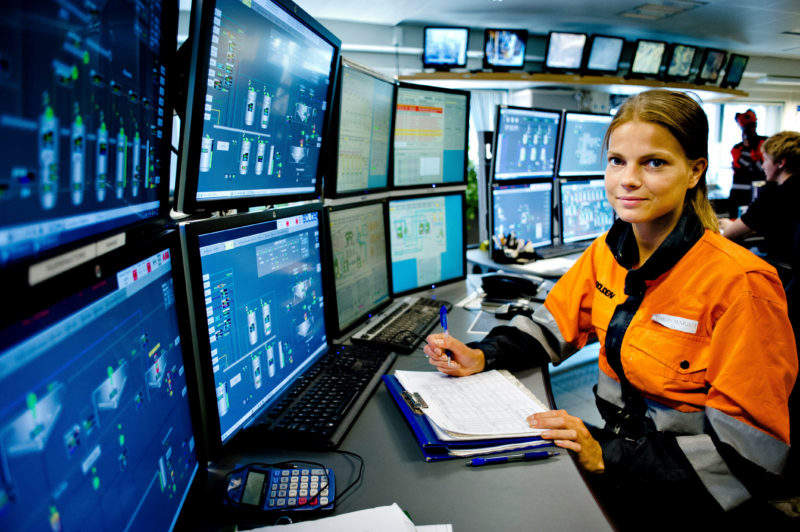 Volvo Construction Equipment and mining company Boliden have developed a remote-controlled wheel loader that is operated by an individual 1,312ft away, in an effort to improve mine safety.
The companies tested the vehicle last month. An operator worked from an office above ground and used WiFi and 4G networks to control the loader. Operators observed the vehicle through six cameras, illuminated by 16 lights, and an inertia measurement unit that received transmissions of the loader's movements.
The above-ground station also featured seven monitors, one for each camera plus an additional monitor displaying information on loader functions such as machine articulation, cylinder pressure and bucket tilt angle.
Boldin project manager Fredrik Kauma believes that physically removing individuals from mines, but still enabling them to work, will improve mine safety without reducing productivity.
"The best way to avoid accidents is to take the operator away from a dangerous situation," said Kauma. "We believe that remote control is a critical component of removing the human element from the production face."
Remote-controlled vehicles will improve the quality of life of operators, who will work in offices above ground rather than in cramped mineshafts, and productivity, Boldin added, as mining vehicles can be sent to work immediately after blasting is completed, instead of having to wait for humans to be evacuated following blasting, as happens currently.
The vehicle was completed as part of the pilot for the Industrial Mobile Communication in Mining (PIMM) project, an initiative organised by the Swedish Institute of Computer Science to develop mobile communications networks to improve safety and efficiency in mining operations.
Mining fatalities in Sweden have fallen considerably from an average of 15 per year in the 1960s to four per year by the 1990s, and PIMM aims to continue this trend by incorporating remote-controlled technology into mines.