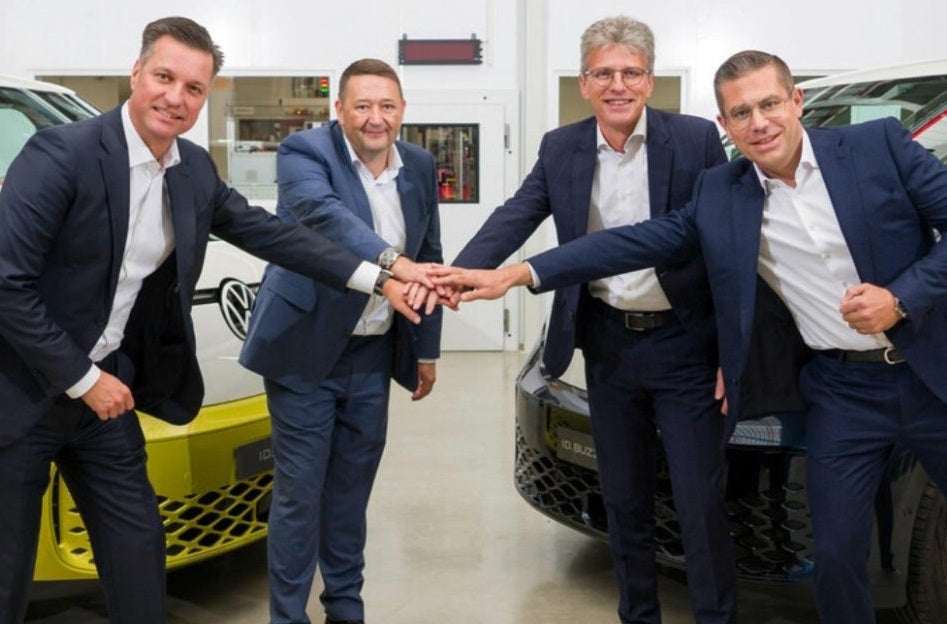 Volkswagen Group's new battery company PowerCo and Belgian circular materials technology firm Umicore have launched a $2.9bn joint venture (JV) to produce battery materials in Europe.
The JV will focus on producing of precursor and cathode materials for PowerCo's European battery cell factories, starting from 2025.
Umicore will initially supply material for a 40GWh capacity by 2026 at PowerCo's battery plant in Salzgitter, Germany.
The carmaker is planning to build six European battery factories, totalling 240GWh in capacity, by 2030.
By the end of this decade, the JV will produce cathode materials and their precursors for an annual cell capacity of 160GWh, equating to an annual production capacity of powering 2.2 million fully electric vehicles.
Volkswagen said in a statement: "The JV will give both partners a significant first-mover advantage in the fast-growing e-mobility market in Europe. Together they plan to invest €3bn into new materials production capacities.
"The partnership will provide PowerCo, at significant scale, with secure and cost-competitive access to Umicore's innovative, sustainably sourced and tailored high-performance battery materials for its unified cell strategy in Europe."
The two firms will also collaborate on the responsible and sustainable sourcing of raw materials, as well as recycling metals from battery materials.
Umicore will also provide refining services to PowerCo.
Volkswagen technology group board member and PowerCo supervisory board chairman Thomas Schmall said: "Cathode material is an indispensable strategic resource for battery production, accounting for roughly 50% of the overall cell value.
"We are setting up a sustainable, transparent supply chain with high environmental and social standards, localising value creation here in Europe."
According to the agreement, the two companies will jointly control the JV. The firms will equally share costs, revenues, investments, and profits.
PowerCo CEO Frank Blome commented during the contract signing: "The availability, cost and technical performance of battery cells are key requirements for the successful ramp-up of e-mobility. By building up substantial production capacities, we are securing the rapidly growing demand for battery-grade materials for our main customer Volkswagen AG in terms of volume and at optimal cost."