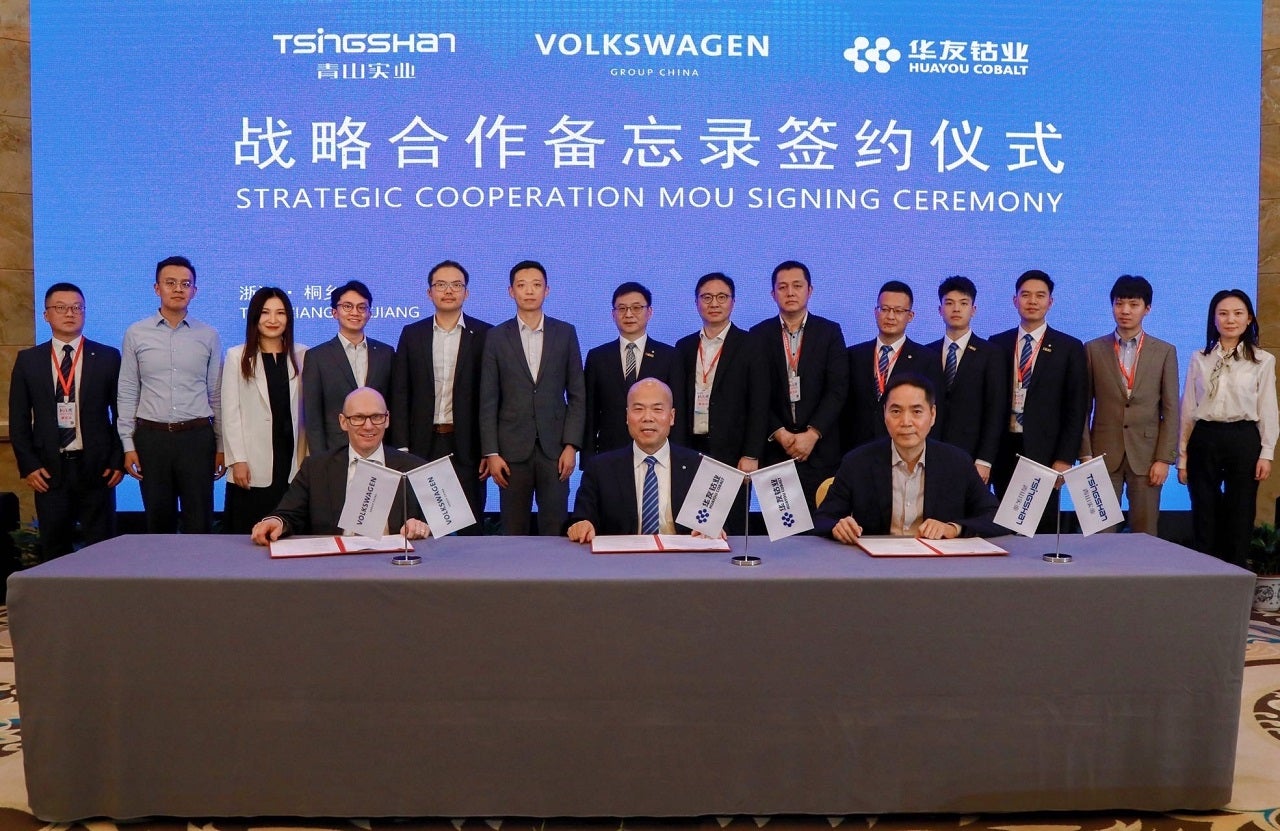 German automotive firm Volkswagen is planning to set up two joint ventures (JVs) with Huayou Cobalt and Tsingshan Group to secure nickel and cobalt supplies for electric vehicles (EVs).
The move forms part of the car manufacturer's $33bn investment plan to build a network of battery cell factories and secure direct access to vital raw materials, reported Reuters.
In a press statement, Volkswagen said: "The cooperation aims to achieve significant cost advantages, secure the raw material supply and achieve a transparent and sustainable supply chain.
"The two partnerships target to contribute to the Group's long-term target of a 30%-50% cost reduction on each battery."
Volkswagen signed a memorandum of understanding with Huayou Cobalt and Tsingshan to form a JV in Indonesia to focus on the production of nickel and cobalt raw materials.
Indonesia is said to hold more than 10% of the laterite nickel ore reserves in the world.
Volkswagen expects the JV, at the final expansion stage, to supply raw materials for 160GWh worth of EV batteries.
In the second JV with Huayou in China, Volkswagen will focus on refining nickel and cobalt sulfates, precursor and cathode material production.
In a press statement, Volkswagen said: "Huayou will utilize its integrated production process to support Volkswagen to further optimize the battery cost and to further reduce CO₂ emissions in the company's Chinese supply chain of new energy vehicles (NEVs)."