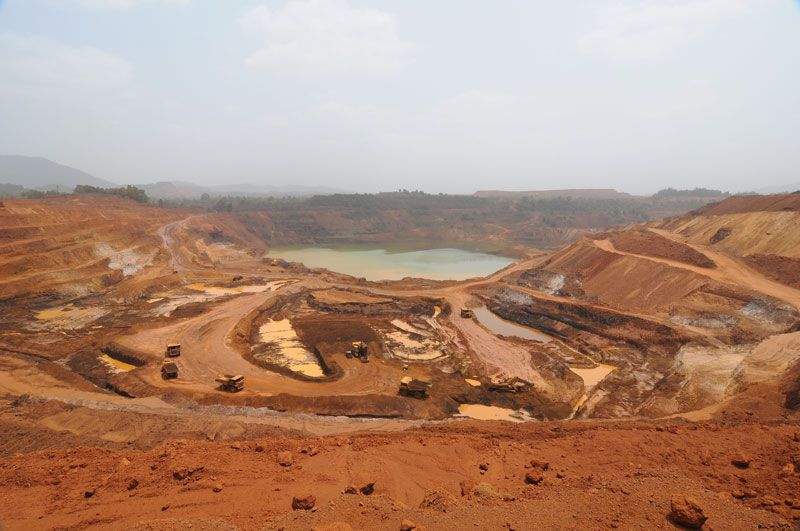 Vedanta has received a demand notice from the Directorate of Mines and Geology (DMG) of Goa, India, to pay a Rs970m ($13.81m) penalty over non-payment of royalties for the financial years of 2011 to 2013.
The DMG also determined that the company illegally mined 2,076,746t of iron ore during this period, reported Press Trust of India.
Vedanta has been given 14 days to pay the principal royalty sum of around Rs545m ($7.76m) and affiliated interest amounting to Rs430.3m ($6.12m) in the next seven days.
A team of chartered accountants was formed by the Goa Government after a judicial committee submitted a report highlighting evasion of royalties by various miners operating in the state.
"Despite the penalties, Vedanta could be subjected to civil and criminal action."
The judicial report claimed that the illegal mining resulted in revenue losses of Rs350bn ($4.98bn) to the state exchequer.
Despite the penalties, Vedanta could be subjected to civil and criminal action, according to the DMG notice.
The notice stated: "The audit report prepared by the chartered accountants was summarised by the mining audit committee, which has made several observations, including payment of royalty by you on dry metric tonne basis instead of the wet metric tonne basis in respect of the above-mentioned leases.
"And as such, the differential quantity of 20,76,746 on wet metric tonnes on conversion of dry metric tonnes to wet metric tonne remains without payment of royalty."
Vedanta undertakes its iron ore mining operations in Karnataka and Goa through its subsidiary Sesa Goa Iron Ore.
In addition to serving the domestic market, the company also exports to China and Japan.
In February, the Supreme Court of India quashed existing iron ore mining licences.
A similar ban was imposed in 2012 after the apex court suspended mining activity in Goa due to illegal mining.
Earlier this month, the Goa Assembly passed a resolution urging the central government to amend laws to facilitate the resumption of mining in the state.