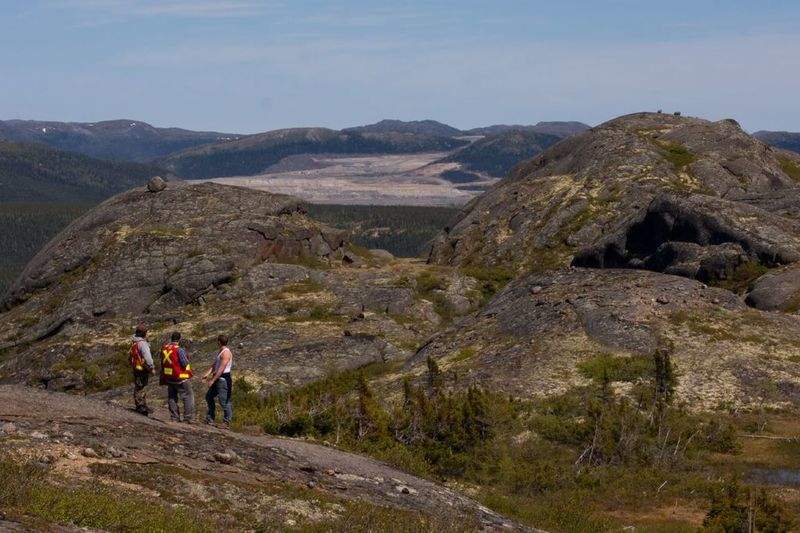 Brazilian metals and mining firm Vale has reached agreements to sell future cobalt production from its Voisey's Bay mine, located in the Canadian province of Newfoundland and Labrador, to Wheaton Precious Metals and Cobalt 27 Capital for around $690m.
The deals will give the buyers access to 75% cobalt stream from the Voisey's Bay nickel mine, where cobalt is mined as a by-product. Cobalt is used as an ingredient in batteries that power electric vehicles.
Vale will use the proceeds from the deals to fund the Voisey's Bay underground mine expansion project (VBME).
"We welcomed the opportunity to invest in another low-cost, long-life asset with a partner of Vale's calibre."
The $1.7bn expansion project is expected to increase the life of the mine to 2034.
Pursuant to the terms of the deal, Wheaton will receive 42.4% of the future cobalt production for an upfront payment of $390m, while Cobalt 27 will be entitled to 32.6% for $300m, to be delivered from 1 January 2021.
Vale Base Metals executive officer Eduardo Bartolomeo said: "By unlocking the value of the cobalt by-product at Voisey's Bay through this streaming deal, Vale has found a way to resume substantive work on the underground project in Voisey's Bay and support the market's increasing demand for nickel, copper and cobalt, as well as uphold its commitment to the government, our Indigenous stakeholders and the people of Newfoundland and Labrador, Canada."
The deals will also see Vale receiving further payments of 20%, on average, of cobalt prices for each pound of finished cobalt delivered to the companies.
Wheaton Precious Metals president and CEO Randy Smallwood said: "While our focus has been, and always will be on precious metal streaming, we welcomed the opportunity to invest in another low-cost, long-life asset with a partner of Vale's calibre."
Once Wheaton and Cobalt 27 have received 31 million pounds and 23.8 million pounds of cobalt respectively, they will be entitled to 21.2% and 16.3% respectively for the life of the mine.
The Voisey's Bay mine is estimated to contain total mineral reserves of 32.4 million tonnes with a nickel grade of 2.13% and a cobalt grade of 0.13%.
Though the approval for the VBME expansion project was obtained in July 2015, Vale did not proceed due to 'difficult' market conditions.