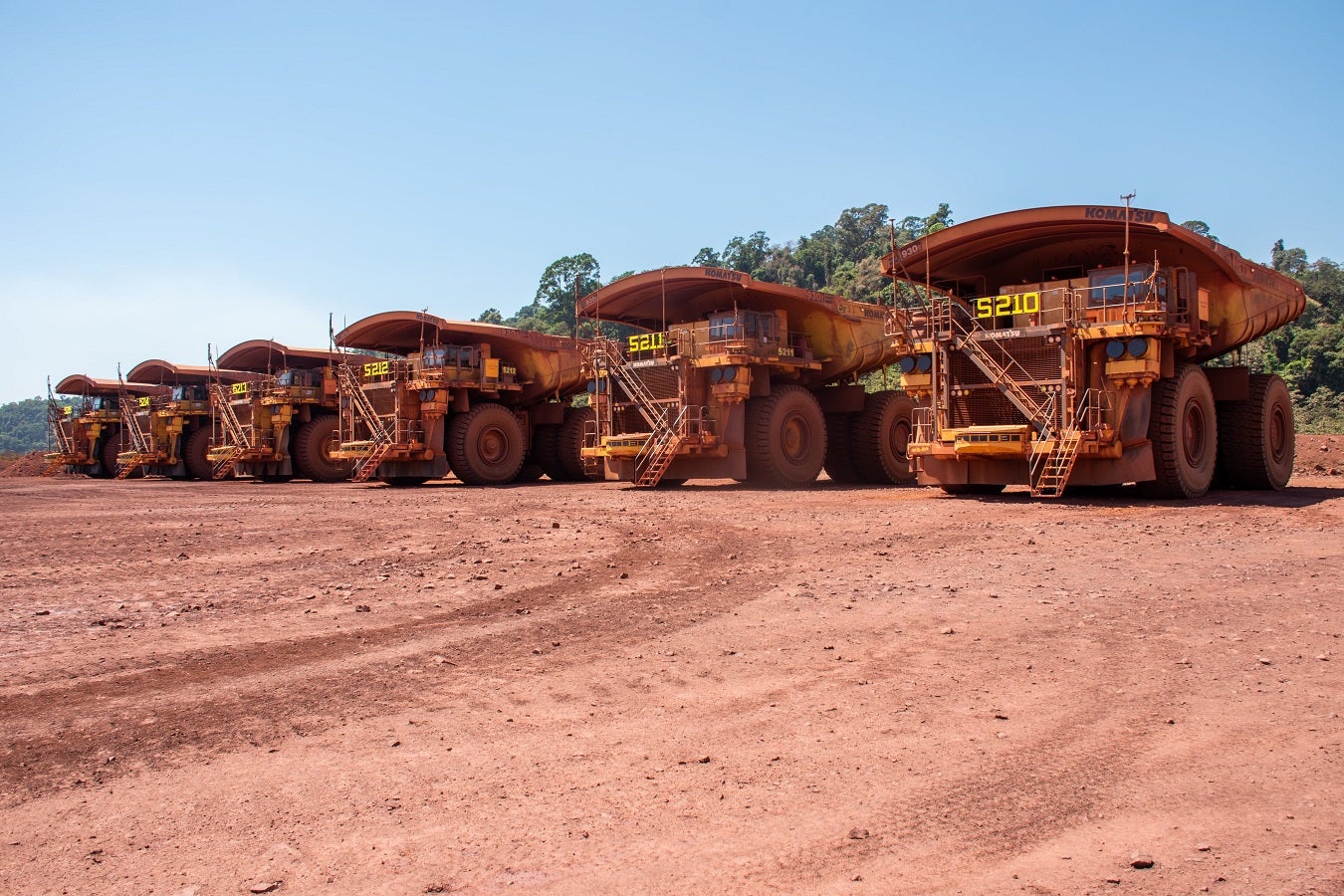 Brazilian miner Vale had deployed six self-driving trucks at its Carajas iron ore complex in the Brazilian state of Pará.
The deployment follows the trials of the autonomous trucks, which is designed to haul 320 metric tonnes at a time, in an isolated area in Carajás since 2019.
Last week, the firm successfully completed the final testing phase of the trucks designed to haul iron ore at the N4E mine.
The mining company currently operates four autonomous drills at the Carajas complex.
By the end of this year, Vale plans to have a total of ten self-driving vehicles and seven drills at the Carajas complex.
The haul trucks are controlled by computer systems, GPS, radar and artificial intelligence.
Vale expects the vehicles to result in increased competitiveness of its operations, boost efficiency and productivity while reducing maintenance costs by 3%.
Vale Northern Corridor director Antônio Padovezi said: "The introduction of autonomous trucks in Carajás is another step by Vale towards its ambition to become a reference in safety in mining and towards the goal of reducing carbon emissions by 33% until 2030.
"Technology reduces the exposure of employees to the risks inherent to the activity and also brings environmental benefits, reinforcing our new pact with society."
The firm aims to operate 23 autonomous trucks, 21 drills and four stocking yards (stackers and reclaimers) at its sites in four Brazilian states, namely Pará, Minas Gerais, Maranhão, and Rio de Janeiro, by the end of this year.
Vale said in a statement: "This initiative is part of a set of actions aimed at increasing employee safety, making the operation more environmentally sustainable and obtaining gains in competitiveness."
The company started the autonomous operation at its Brucutu mine in Minas Gerais, Brazil, in 2016. The site currently operates 13 haul trucks.