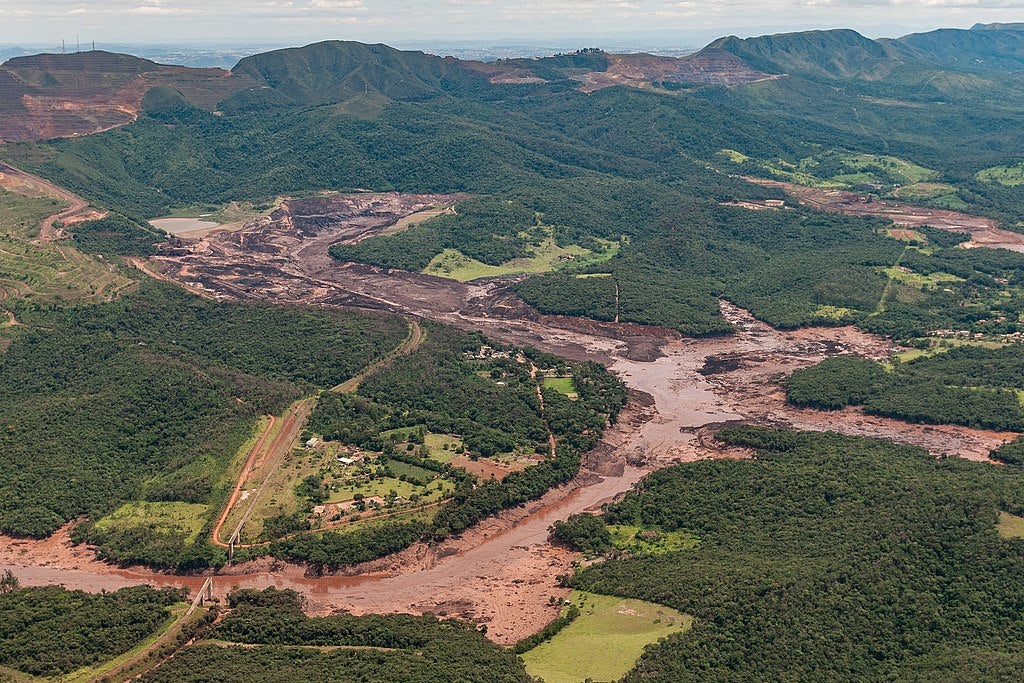 The US Securities and Exchange Commission (SEC) has filed a lawsuit against Brazilian mining company Vale for allegedly misleading investors about safety prior to the Brumadinho dam collapse in January 2019 that claimed 270 lives.
This complaint has been filed in the US District Court for the Eastern District of New York.
The US securities regulator is seeking disgorgement and prejudgment interest, injunctive relief, and civil penalties from Vale for violating antifraud and reporting provisions of the federal securities laws.
SEC claims that the Brazilian miner manipulated multiple dam safety audits and gained several fraudulent stability certificates since 2016.
Through its environmental, social, and governance (ESG) disclosures, the firm also allegedly misled communities, local governments, and investors about the safety of the Brumadinho dam.
In its complaint, SEC alleges that Vale knew that the site failed to comply with international standards for dam safety.
However, public sustainability reports and other filings by the mining firm fraudulently provided assurance to investors that the firm complies with the 'strictest international practices'.
SEC Division of Enforcement director Gurbir Grewal said: "By allegedly manipulating those disclosures, Vale compounded the social and environmental harm caused by the Brumadinho dam's tragic collapse and undermined investors' ability to evaluate the risks posed by Vale's securities."
The dam collapse, which caused 'immeasurable environmental and social' damage, resulted in over $4bn loss in Vale's market capitalisation.
SEC Division of Enforcement associate director Melissa Hodgman said: "While allegedly concealing the environmental and economic risks posed by its dam, Vale misled investors and raised more than $1bn in our debt markets while its securities actively traded on the NYSE."
In a separate development, Vale subsidiary PT Vale Indonesia signed a framework cooperation agreement (FCA) with China's Zhejiang Huayou Cobalt to build High-Pressure Acid Leaching (HPAL) processing facility in the country.
Planned to be built in Pomalaa, Kolaka, south-east Sulawesi, the plant will be equipped to produce nickel minerals used in electric vehicle batteries.
The plant will have a potential mixed hydroxide precipitate production capacity of 120,000tpa of nickel content.
According to the agreement, Huayou will be responsible for developing the Pomalaa project while Vale will have the rights to acquire up to 30% of the project.