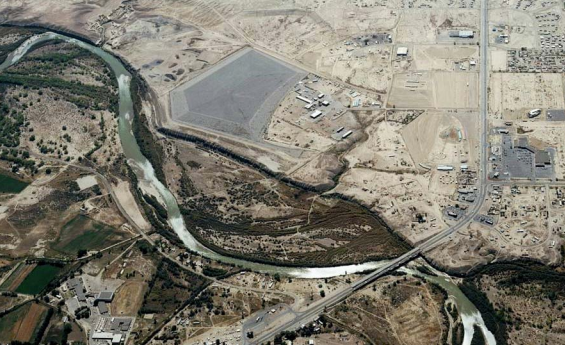 The US Environmental Protection Agency (EPA) has withdrawn a uranium safety proposal introduced in the last days of the Obama administration that would have introduced tighter regulation for uranium mill tailings to minimise the dangers of uranium extraction.
Uranium mill tailings are sandy materials produced as a by-product of uranium mining, which contain radioactive elements. The US Nuclear Regulatory Commission (NRC) states that only waste products produced by surface operations, such as in-situ recovery and ion exchanges, can be considered mill tailings, unlike waste materials left behind underground when ore bodies are depleted.
As a result, mill tailings can pose a threat to people, animals and the environment in the vicinity of a uranium mine, with water sources particularly vulnerable to surface waste.
Uranium operations in the US are governed by the Uranium Mill Tailings Radiation Control Act, which places responsibility for the regulation and disposal of mining waste with individual states, rather than the NRC.
The Obama-era proposition sought to give the NRC greater authority over tailings regulation and removal, and would have addressed an imbalance in the number of states that regulate their own waste and those which rely on the NRC for guidance.
Currently, just 13 states defer to the NRC for tailing regulation.
"In a rush to regulate during the waning hours of the previous administration, the [Environmental Protection] Agency proposed a regulation that would have imposed significant burdens on uranium miners and the communities they support," said EPA acting administrator Andrew Wheeler.
"Today's action is an important step in rebalancing EPA's role with the Nuclear Regulatory Commission's with respect to protecting public health and the environment alongside supporting modern methods of uranium extraction."
The EPA also claimed that the plan was shelved in response to a lack of new mining applications, which had been anticipated prior to the initiative's proposal in 2016. Without a significant change in the number and location of mines in the country, the EPA considers "that regulatory structures already in place are sufficiently protective".
The US was named the world's ninth-largest uranium producer by Investing News Network in 2016, with an annual production of 1,125 tonnes. However, this figure is significantly lower than the sector's peak in 1980, when over 250 mines produced 16,800 tonnes of uranium.
The repeal of the proposed safety regulation is a key element of President Trump's initiative to make the country's mining sector more profitable.