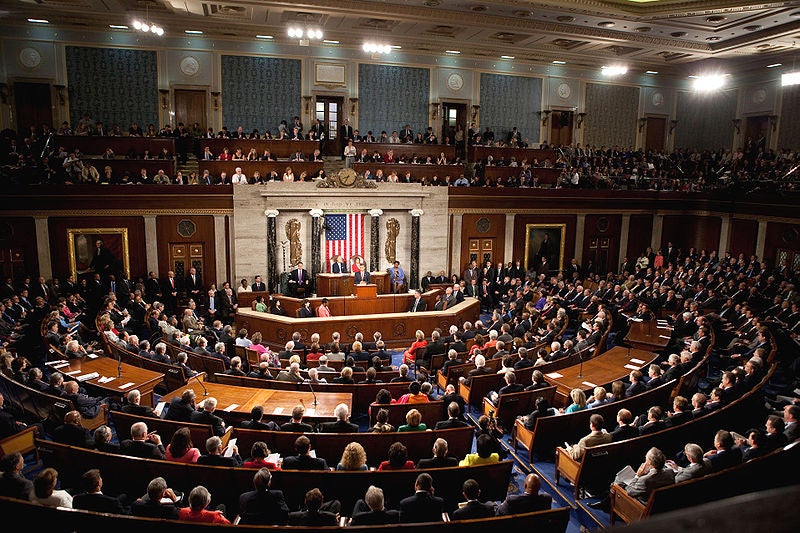 This week, a subcommittee of the US Congress will hear arguments in favour of a bill that would fast-track funding to the Department of the Interior's Abandoned Mine Land Reclamation Program (AMLRP), a federal programme that aims to rehabilitate the lands around abandoned mines.
The AMLRP has collected a fund of $11.1bn through a tax on all US-produced coal since its inception in 1977, and has around $2.4bn in available funds. With 6.2 million acres of land and water damaged by mining operations, and the cost of rehabilitating all former mining land reaching at least $9.6bn, according to a 2015 report, the federal fund is an important measure in undoing some of the more harmful consequences of mining in the US.
The bill being considered is the Revitalizing the Economy of Coal Communities by Leveraging Local Activities and Investing More Act (RECLAIM), which would fast-track $1bn of additional funding to the programme over the next five years. The bill would also extend the influence of the AMLRP, which is currently scheduled to end in 2021.
The programme has funded a number of reclamation projects, including the rebuilding of infrastructure damaged by mining operations, and the return of flora and fauna to areas affected by large mines. The Department of the Interior also awards a number of prizes for the most effective reclamation projects funded by the AMLRP. The 2018 Appalachian Region award went to a project that diverted groundwater from an abandoned mine atop a hill near the town of Hardburly in Kentucky, preventing a mudslide from hitting the town.
"We must also address the often devastating environmental legacy of abandoned mines," said Democrat Congressman Matt Cartwright when introducing the RECLAIM bill. "Addressing abandoned mine sites and utilising the reclaimed land for economic development will improve our environment, create jobs, and reinvigorate coal-mining communities."
The RECLAIM bill has faced opposition since its introduction in 2017, despite receiving support from both Democrats and Republicans. The National Mining Association (NMA), an influential group that represents the mining industry in Washington, D. C., has opposed the bill as part of a wider objection to the federally-controlled AMLRP.
While the RECLAIM bill would grant money directly to participating states, it is unclear how much autonomy these states would have in spending the money, as the AMLRP remains a federal fund. The NMA would rather individuals states be granted complete control over reclamation projects within their borders, and will likely object to this week's arguments, as a new version of the bill has not yet been proposed.