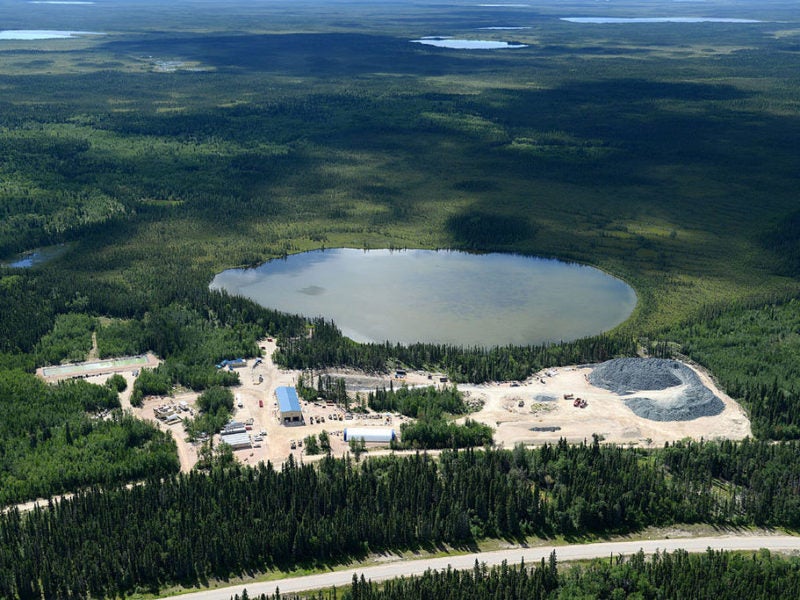 Canadian company Hudbay Minerals announced on Friday that its proposed Rosemont project in the US state of Arizona has been granted a Section 404 water permit by the US Army Corps of Engineers, bringing the project a step closer to construction.
The permit is part of a programme operated by the US Environmental Protection Agency (EPA), which aims to protect bodies of water from the polluting and potentially dangerous waste often produced by operations such as mining. While most projects are given what the EPA calls a "general permit", the scale of the Rosemont mine necessitated an individual review.
The engineers' award of the permit does not necessarily mean that the new mine will not produce hazardous waste, but that there are no "practicable alternatives" to dumping waste in water sources, or that local bodies of water will not be "significantly degraded", with both terms coming from the EPA itself.
This wording has prompted a backlash from local campaigners and environmental groups, who argue that the mine will endanger local wildlife and disrupt water sources, but has been given a pass by inadequate legislation.
"In permitting the ill-advised Rosemont mine, the US Army Corps of Engineers just made a powerful argument for reforming federal mining law," said Lauren Pagel, policy director of non-profit environmental group Earthworks. "A rational law would not permit a massively unpopular mine that threatens the local economy, water supply and what may be the United States' only resident jaguar."
Hudbay plans to dump waste from the mine on land belonging to the Coronado National Forest, home to the endangered Chiricahua leopard frog. Earthworks has also argued that Arizona boasts few bodies of water suitable to serve as water sources, so Hudbay's proposed plans could further affect scarce water supplies in the state.
However, Hudbay claims that the mine has undergone 19 days of public hearings and over 500 days of public comment, and received over 43,150 public comments on the potential safety impacts of the mine. The award of the water permit by the engineers follows a similar permit award by the US Forest Service, and the company claims that its constant compliance with regulatory standards means the project is on firm legal footing.
"There is positive momentum at Rosemont and across our business as we continue to position Hudbay to create long-term and sustainable value for shareholders," said Hudbay president and CEO Alan Hair.
The mine will produce copper, molybdenum and silver, and is expected to be the third-largest copper mine in the US, with an annual production of 112,000 tonnes. Hudbay also expects the project to create 500 permanent jobs, and generate $350m in local tax revenues over the life of the mine.