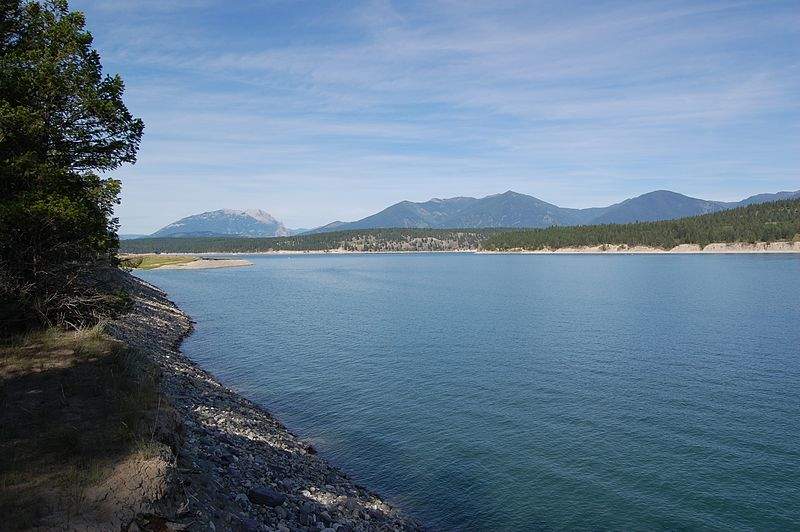 American members of the International Joint Commission (IJC) have accused their Canadian colleagues of withholding data concerning the release of toxic mine waste from mines in southern British Columbia that are polluting waters shared by both countries.
The IJC was created in 1909 to safeguard water that crosses the US-Canada water but has become engulfed in a dispute surrounding Canada's British Columbia mines. A report published in June claimed that levels of selenium in five waterways leading to the transboundary Koocanusa reservoir exceeded those of British Columbia's drinking water guidelines. The two Canadian members of the IJC refused the legitimacy of the report, leading to their American counterparts to write to the US State Department.
"High selenium concentrations are resulting in deformities and reproductive failure in trout and increasing fish mortality of up to 50% in some portions of the Elk and Fording watersheds," said the Americans in their letter. "Canadian commissioners have not been willing to submit a report that addresses selenium pollution in transboundary waters of the Kootenai River drainage."
The report claims that Canadian mines are responsible for the danger; the level of selenium in the Elk and Fording rivers, which receive runoff from mines operated by Teck Resources, is 70 times higher than that in the Flathead River, which receives no such runoff.
Teck reported in May that selenium levels in the reservoir exceeded guidelines for both human and aquatic life. While the company was fined $1.4m in 2017 over selenium runoff and built a water treatment plant in 2014, the plant's operation has been intermittent and is currently closed. Teck claims it will spend $900m over the next five years on new treatment plants, which could be the only significant change to the situation alongside a statement by Environment Canada that new mine regulations for toxins such as selenium are coming.
The report is still being reviewed by both American and Canadian members of the IJC, but until it is unanimously endorsed by the Commission, the report won't be passed on to either government. The American contingent has accused the Canadians of intentionally delaying acceptance of the report.
"Our Canadian colleagues prefer an earlier version of the report that is weak on addressing the recently defined impacts of selenium," said the Americans in their letter.