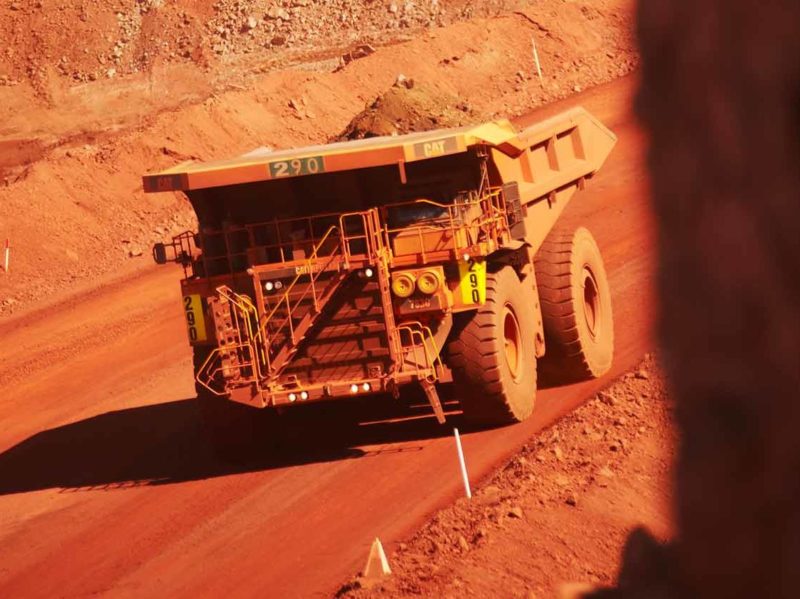 Two autonomous trucks collided at BHP's Jimblebar mining hub in the Pilbara region of Western Australia on Saturday, with a company spokesperson claiming heavy rainfall made the mine's roads slick, causing a truck to slide into the other.
One vehicle was travelling at 27km/h and carrying ore deposits at the time of the accident, while the other was unloaded, and moving at 14km/h. No workers were present at the time of the incident, so there were no injuries.
The Department of Mines, Industry Regulation and Safety (DMIRS) of the Western Australian Government published a code of practice governing autonomous mining in the state in 2015, but the document gives no guidance for best practices in heavy rainfall, other than a general statement on suspending operations "during adverse weather".
DMIRS director of mine safety Andrew Chaplyn told ATN that BHP had not limited the speed of the trucks due to the unexpected rainfall, and that the department has issued the mine with an "improvement notice" to ensure a similar incident does not happen again. Both the DMIRS and BHP are conducting investigations into the incident.
The accident follows last year's forced derailing of a runaway BHP iron ore train in the Pilbara, and is another setback to the companies developing transport infrastructure. In November 2017, the Jimblebar hub became the first BHP site to exclusively use autonomous vehicles. The company is aiming to remove human drivers from potentially dangerous situations, and improve operational efficiency. BHP claims that the use of driverless trucks has reduced operating costs by 20%, but the weekend's incident is a reminder that the vehicles cannot ensure a perfect safety performance.
The incident also comes at a time when occupational safety performance is declining across Western Australia. The DMIRS reported 256 serious injuries and one fatality at work in the period from July to September 2018, the most recent statistics on record. The figures also reveal that that state's workers suffered 694 serious injuries at work in the first nine months of 2018, compared to 627 in the same period in 2017.
The state also saw three deaths in the first nine months of 2018, compared to none in the same period of 2017, and just one in the whole of 2017.