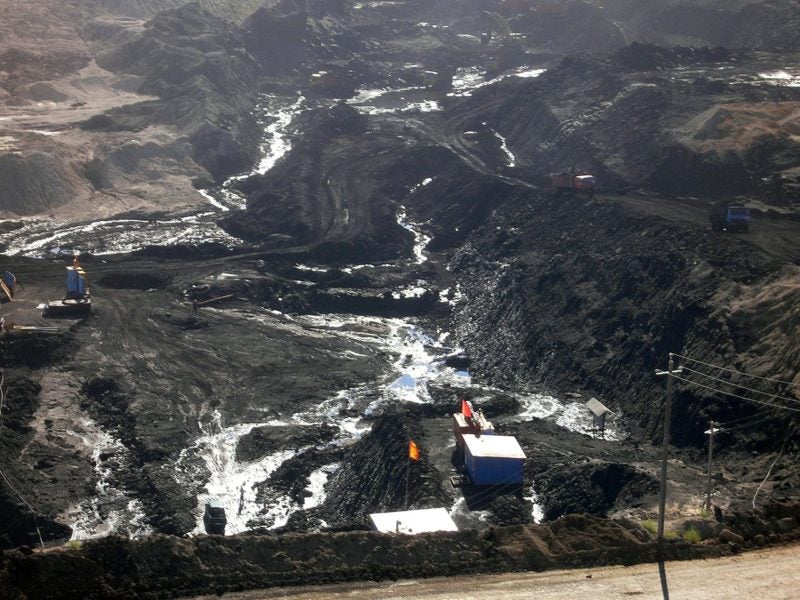 A traffic accident at China's largest silver mine has killed 21 people, and injured a further 29, according to the state's ministry of emergency management.
The accident took place on Saturday at a mine operated by Yinman Mining Company, a subsidiary of the Inner Mongolia Xingye Mining Company, in the Inner Mongolia region in the north of the country. The company produces around 201 tons of silver per year, just under 10% of China's total annual production.
While an investigation is currently underway into the causes of the accident, the Associated Press has reported that the incident involved a bus crashing into the side of a tunnel while transporting workers to the mine's underground operations. The news agency claimed that "faulty brakes" contributed to the crash.
Following the accident, head of the Chinese ministry of emergency management's department of safe production infrastructure, Pei Wentian, told Chinese state broadcaster CCTV that the bus had not complied with a number of safety rules. The vehicle was carrying 50 passengers, nearly twice its capacity of 30, and was being driven through a tunnel not designed for vehicles transporting people. Pei also called the mine's operators "negligent" in ensuring contractors conducted appropriate safety inspections and works.
China has a historically poor mining safety record, with 333 deaths at coal operations alone in 2018. While this figure is an improvement on the 375 deaths in coal mining recorded in 2017, China's approach to mining safety has typically been to improve responses to accidents, rather than in prevention, with the government forming the ministry of emergency management in 2018.
This ministry aims to centralise the state's responses to accidents and emergencies. "Previously, various rescue teams were scattered across different government bodies," said emergency management specialist Shan Chunchang when the ministry was created. "The new ministry will be key in building up an efficient emergency response system to safeguard people's lives and wealth."
However, the number of total accidents fell by just 0.9% from 2017 to 2018, suggesting that while accidents are currently less fatal, they are no less common. The bus accident follows the collapse of a roof at a Shaanxi coal mine earlier this year, which killed 21 people, and conformed to the familiar pattern of a robust response following the incident, with 66 miners being airlifted to safety, but little being done to prevent the accident from taking place at all.