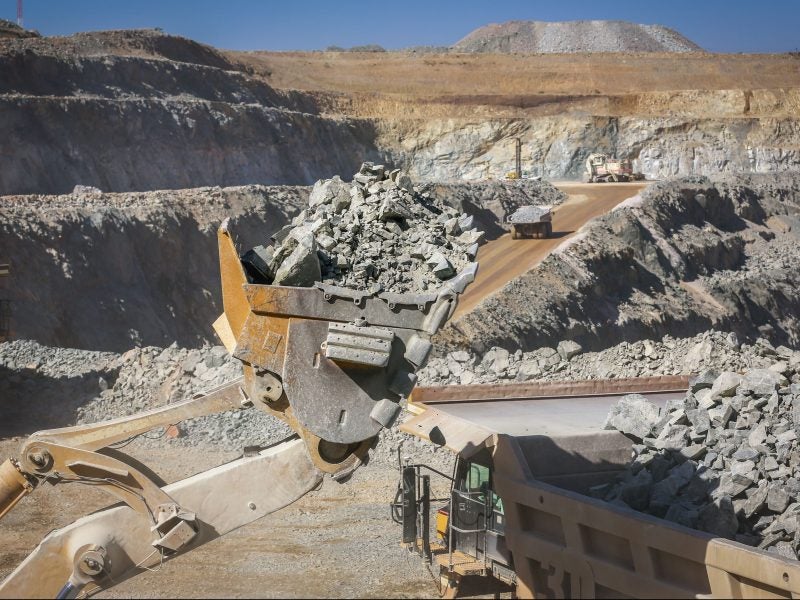 Tanzania's National Environment Management Council (NEMC) has fined London-based miner Acacia Mining TZS5.6bn ($2.4m) due to pollution from the company's North Mara gold mine.
The fine, over alleged failures of the mine's tailings storage facility, is the latest in a series of disputes between the company, a subsidiary of Barrick Gold, and the national government. The parties are involved in a tax dispute work around $190bn, and in January, the government fined Acacia $129,143 due to pollution from the North Mara tailings storage facility.
Last week, the NEMC continued to pressure Acacia by issuing the mine with an environmental protection order (EPO) following a meeting between government ministers and North Mara management.
The size of the second fine appears to take into account the issue of the EPO and Acacia's inability to improve the mine's environmental performance despite repeated government intervention and an order to construct a new tailings facility. Despite the fines and orders, production has not been suspended at the project, and Acacia has provided no details on the construction of new storage facilities.
"The North Mara gold mine has been given two weeks to pay the fine and three weeks to rectify the problem at its tailings storage facility," mining minister Doto Biteko told Reuters.
"If the mine fails to comply [with] the order, tougher measures will be taken against it."
The North Mara mine is Acacia's last financially productive project in Tanzania, following the collapse of production at its Bulyanhulu and Bugwazi mines, where gold production was 77% and 46% lower in 2018 than 2017, respectively. The company has been hit hard by a ban on mineral exportation introduced in 2017, which caused Acacia to lose 30% of its revenue, and reduce gold output across its operations by a third.
In this context the North Mara operation, which produced 336,055 ounces of gold in 2018, and received over $80m in investment from Acacia, is a relatively reliable source of gold, and the owners are unlikely to want to disrupt production by suspending operations to complete tailings construction, or direct diminishing funds towards environmental protection efforts.
Acacia has also claimed that the government has not provided sufficient information to justify the EPO, and has called on the NEMC to work more closely with the company to resolve the dispute.
"The mine's technical team has been working constructively and collaboratively with the Government of Tanzania (GoT) to try to address the GoT's concerns regarding alleged breaches of various environmental regulations and alleged discharges of a hazardous substance from the mine," said Acacia in a statement.
"The mine is reaching out to NEMC and to the ministers to seek clarification of these media reports and statements."