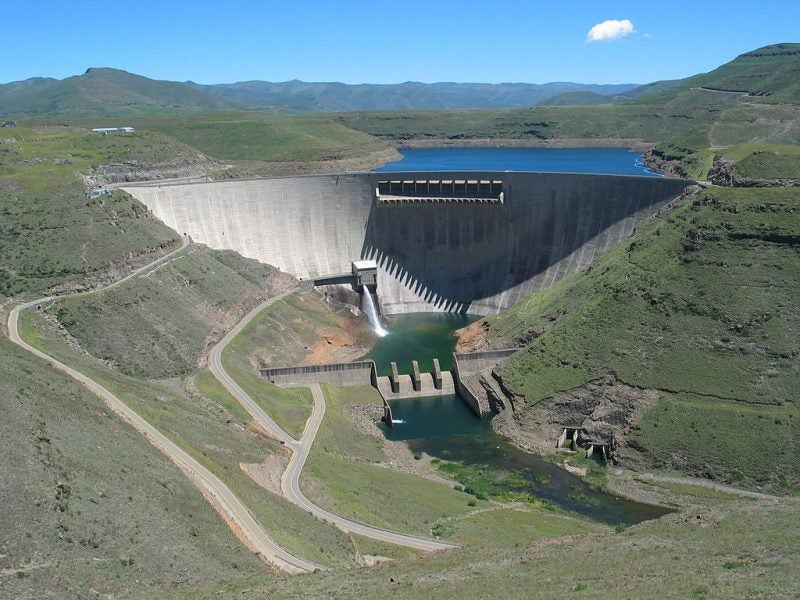 Josias van Zyl, managing director of Swissborough Diamond Mining, has filed a R29.9bn ($2.1bn) lawsuit against South African President Cyril Ramaphosa in the latest chapter in a dispute over lost diamond deposits in Lesotho that stretches back to 1988.
Swissborough was first awarded mining permits in Lesotho by the military government which held power at the time, controlling the lands of the Lesotho Highlands Water Project (LHWP). The LHWP is a water supply project, joint-owned by the governments of Lesotho and South Africa, which consists of a number of dams and hydropower stations; when the project's Katse Dam was completed in 1995, areas of the surrounding land, including the land Swissborough planned to use for diamond mining, were flooded.
Van Zyl, who has taken the governments of South African and Lesotho to court in both countries in addition to Singapore and Mauritius, now claims that the Lesotho Government destroyed evidence of the value of the diamond deposits lost in the flooding, and seeks compensation for the losses.
The case follows a decision last year by South Africa's constitutional court, that former President Jacob Zuma had acted unlawfully in disbanding a tribunal organised by the Southern African Development Community (SADC) in 2014. The inter-governmental group aims to promote political and economic co-operation between its 16 members, including South Africa and Lesotho, but its tribunal was disbanded in 2014, and a new protocol adopted.
However, organisations such as South African legal firm Tralac claim that the new protocol is on unstable legal ground, as it was not introduced through the amendment clause in the original protocol, raising questions about the legitimacy of the new SADC and the heads of state behind it.
"The unconstitutional conduct of South Africa in concert with the other SADC countries deprived the plaintiffs of their opportunity of vindicating their claims against Lesotho in the only forum with jurisdiction to hear those claims and thus amounted to a denial of justice to the plaintiffs in respect of those claims," said van Zyl in his court papers.
"Lesotho acted in concert with South Africa, alternatively with the knowledge and support of South Africa in perpetrating the underlying violation of the rights of the plaintiffs."
The South African Government is currently occupied with the fallout of this year's general election, which saw votes for the ruling ANC party drop to their lowest-ever levels, and an ongoing dispute with the AMCU trade union, which faces the threat of deregistration.